As a CXO, recruiter, or HR manager, one key task on your plate is to find and leverage a great Applicant Tracking System (ATS). This article on the ATS evaluation toolkit will help you learn how to analyze pricing, features, integrations, security, support while buying an ATS.
An ATS is an essential component of a recruiter's arsenal to find and hire stellar talent. Obtaining a highly intuitive and feature-rich ATS will make your job much easier. On the other hand, investing in a poorly-performing or confusing ATS is not only likely to cause headaches, but may also cause your company to lose out on opportunities. 
That being said, the actual process of buying an ATS isn't necessarily straightforward. There are all different kinds of ATS software on the market today. Along with this, ATS systems may offer different pricing. For as great as a particular ATS may be, it simply may not be an option if it is out of your company's price range.
A Beginners Guide to Buying an ATS
Pricing
To start this guide on buying an ATS, we first want to discuss pricing. In some other guides, you may see pricing as the last variable that you should consider. We believe, however, that pricing is one of the most important variables because it directly affects the types of features that you can find in your ATS. In other words, the sleekest and best possible features won't mean much if you can't afford the ATS that has those features. 
So in terms of pricing, you will find that ATS subscriptions start at free and go up to hundreds of thousands of dollars per year. That being said, typical ATS subscriptions range from $25 to $250 per user per month.
Annualized, this comes out to $300 to $3000 per user per year. This is just the average range, however. There are some ATS plans that go for as low as $15 per user per month while others eclipse $500 per user per month.
As you can see, the specific price of your ATS is often correlated with the number of users or employees that you'll have. However, you'll want to read the fine print and understand how your targeted ATS is calculating the total price.
Some other ATS programs charge based on things like the number of active positions or job openings and available features. There are then other ATS vendors that charge a flat monthly or yearly rate. 
The good news for you is that there are plenty of options. Often, the best thing to do is to start with your budget and then create a shortlist of ATS candidates. By doing it this way, you can substantially increase the odds that you'll find an ATS that is within your budget.
Nonetheless, the fees listed above are just the costs of subscribing to the ATS. You may find yourself paying other fees like data migration fees and onboarding charges. Keep this in mind as you are reviewing your shortlist.  Next, in this ATS evaluation toolkit is ATS features.
Features
We now want to share some of the different features that you can get in different ATS software. Along with pricing, the feature set is one of the most important factors that you must consider when buying an ATS. 
Because there are so many ATS vendors out there, you'll find that each ATS is slightly different. Yet you'll discover that the vast majority of ATS applications have many similar key features. They include the following:
A Customizable Career Page

: Great ATS software lets you create and customize professional career pages. Because your career page is one of the first impressions that prospects receive about your company, you want it to be crisp, polished, and representative of your brand.
A Simple Application Process

: Your ATS should make it easy for candidates to apply to open positions. An ATS that is overly difficult to navigate may turn away stellar job candidates.
A Seamless Way to Review Applications: Depending on your company, you may receive hundreds (or even thousands) of applications for a single position. Your ATS should make it extremely easy to review those applications and send the most promising candidates down your recruiting funnel. This can include everything from interview schedulers to hiring manager collaboration tools. 
Resume Storage and Candidate Search: A great ATS has robust resume storage and candidate search system. This means that you can build a great source of candidates and review that source when you are looking to fill new positions.
Detailed Analytics: One of the most valuable parts of an ATS is the fact that you can see how applicants are interacting with your ATS. With an easy-to-use dashboard, you can quickly see which posts are (and are not) generating traffic among your applicant base. With that data in hand, you can then alter your job post copy to attract more high-quality applicants. Some of the top features to look for in an ATS
These are just some of the features that you'll likely want to note when thinking about how to buy an ATS. Therefore, make sure that you carefully study the ATS on your shortlist. Ensure that they not only have these features but other features that will help you recruit and filter through great candidates.  Next in this ATS evaluation toolkit, let us look into integrations.
Integration 
Next, let's talk about integrations. For as many features as an ATS may have, it may not be a great choice if it is time-consuming and/or expensive to integrate within your current technology stack. 
The simple fact is that ATS is just one part of any business's recruiting and hiring process. Because of this, the last thing you want is for your ATS to slow down—or disrupt entirely—your recruiting procedures. 
The best way to go about this is to first take stock of the current recruiting and HR tools that you use. From there, take a hard look at the ATS applications on your shortlist and see if they offer integrations with those recruiting and HR tools. For instance, your organization may use tools like Salesforce, Paychex, and Indeed.
Whatever the case may be, you need to ensure that your ATS seamlessly works with your current stack. If not, you should seriously consider an investment in another ATS. 
You'll also want to ensure that your ATS has integrations for tools that you think you may use. For example, if your organization is thinking of switching from Paychex to Ceridian soon, ensure that your ATS has integrations for all potential products that you'll use in the next few months or years. This will save you from massive headaches down the road.
You can refer to  Oorwin Marketplace for more details. Moving forward in this ATS evaluation toolkit, let us look into ATS installation.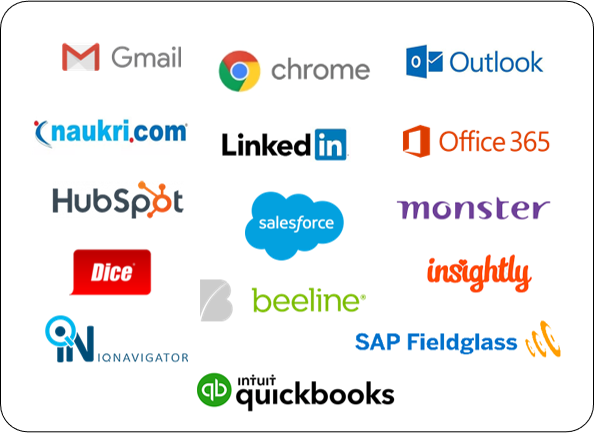 Installation
We alluded to this in the features section, but it is worth speaking about in more detail. When thinking about how to buy an ATS, you need to complete some due diligence on installation. 
The unfortunate reality is that some ATS applications are more difficult to implement than others. Whenever you are installing an ATS, you'll follow a simple three-step process. That process is customizing your system, importing relevant data, and then inviting your colleagues to the ATS. It seems relatively straightforward, yet there are some that are difficult to install.
The natural question is what ATS vendors make the installation process much more difficult than it should be. While we don't want to single out any names, the best way to find out is to speak with current or former customers of an ATS.
By seeking out these referrals and having candid conversations, you'll quickly discover which ones are easy to install and which ones aren't.
Security
You must also consider security when buying an ATS. This is true when purchasing any type of software, but this is especially true here. This is because any ATS handles confidential applicant data.
This can be everything from an applicant's home address to their phone number. Any data breach, no matter how small, can severely harm your company's applicants and your company's reputation. In all likelihood, great applicants will apply somewhere else.
So when considering an ATS, take some time to understand how the ATS protects user data. Also, see if the ATS has reliable service and maintenance.
Hackers and bad actors are working around the clock to obtain valuable user data, so you need to ensure that your ATS takes security seriously. Again, one way to tell is to speak with current or former users of your target ATS.
This is a great way to get beyond the marketing copy and truly understand whether a particular ATS invests in security. Moving forward in this ATS evaluation toolkit, let us look into the final parameter: Support.
Support
Finally, you need to make sure the ATS vendor provides round-the-clock technical support to instantly resolve any issues you might face while using the tool.
Checking reviews in industry-leading publications and reading online customer reviews is one of the easiest ways to find out how the vendor fares when it comes to customer support.
You should also ask the vendor if they are willing to develop features and functionalities tailored to your needs and to make your user experience better. If the vendor leaps to grab the opportunity to work with you on developing custom features, you know you've found your match.  
Choosing the Right ATS
Ultimately, this question of how to buy an ATS is relatively straightforward. By focusing on the five factors that we discussed above, you and your colleagues will be in an excellent position to choose the best ATS for you.
Finally, if you just started the hunt or have been looking for an ATS for some time, we recommend that you check out Oorwin ATS. 
Oorwin is an integrated ATS, CRM, and HRMS that helps solve many business problems with no hassle.
We provide one platform for many of your business needs, which can help you save both time and money. To learn more about our company and how we can help you, you can check out our official website.