In today's working style, the majority of employees are expected to work remotely because of the ongoing pandemic.  Human resource (HR) departments are increasingly working on automating and optimizing the various HR processes using the HRMS. So, in this article on What is HRMS, let us understand the basics of HRMS  and how HR teams are leveraging employee satisfaction using this system. So, in this article, let us go through the following points in detail: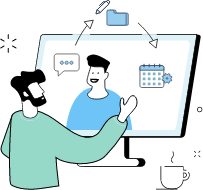 What is HRMS?
HRMS or Human Resource Management Systems typically manages, integrates, automates, and optimizes the HR processes for an organization. An HRMS can perform a variety of functions such as onboarding of an employee, exit management, attendance management, payroll management, etc. It is also the database of all the employee and organizational records, thus making it easily accessible.  Once you start using HRMS, you will get access to everything included in HRIS, HCM along with the payroll system and a few tools to fine-tune the processes. Next, in this article on what is HRMS, let us understand the benefits that any human resource management system should offer. 
Benefits of Human Resource Management
Now, let me take you through the advantages, human resource management offers to streamline and refine the entire HR process. Please refer to the following points:
Provides better communication across the organization
Reduces cost to carry out recurrent tasks
Reduce administrative burden on updating the employee details
Provide proper reports and insights for employee performance
Generates automatic pay slips and maintains salary data
Maintains the record of performance appraisals
Ensures employees adhere to company policies
Streamlines the organization and reporting structure and many more
Moving forward in this article on what is HRMS,  let us understand the differences between HRMS, HCM, and HRIS.
HRM vs HCM vs HRIS
| HRM | HCM | HRIS |
| --- | --- | --- |
| Human Resource Management System | Human Capital Management | Human Resource Information System |
| Is a complete package of HR operations and aims to handle tasks such as employee onboarding, payroll, attendance management, etc. | Typically provides tools for talent acquisition, talent management, and talent organization to provide ways to better manage HR actions. |  Is software or an online platform that helps to manage most human resources operations of a company, with a focus on people, procedures, and policies. |
If you wish to know more about the differences between HRM, HCM, and HRIS, you can refer to this article on HRM vs HCM vs HRIS. Now, that you know what is a human resource management system, let me take you through what does Oorwin's HRMS offer.
Oorwin HRMS
Oorwin's HRMS offers you all the above-mentioned features and much more to give your HR teams an added advantage to streamline the processes.  Some highlights of Oorwin's Human Resource Management System are:
Increases employee engagement
Manage and allocate assignments over a single-window with automated reminders, real-time tracking, and easy task generation
Aims to build a positive workspace culture
Organize all your document in one place with our dynamic folder management with automated expiry reminders for compliance

Automate the finance operations and invoicing methods based on the countries.

Improve productivity with modern time cards, timesheet reminders, exportable reports, and built-in OCR to scan invoices

Digitalizes the processes from employee onboarding to project completion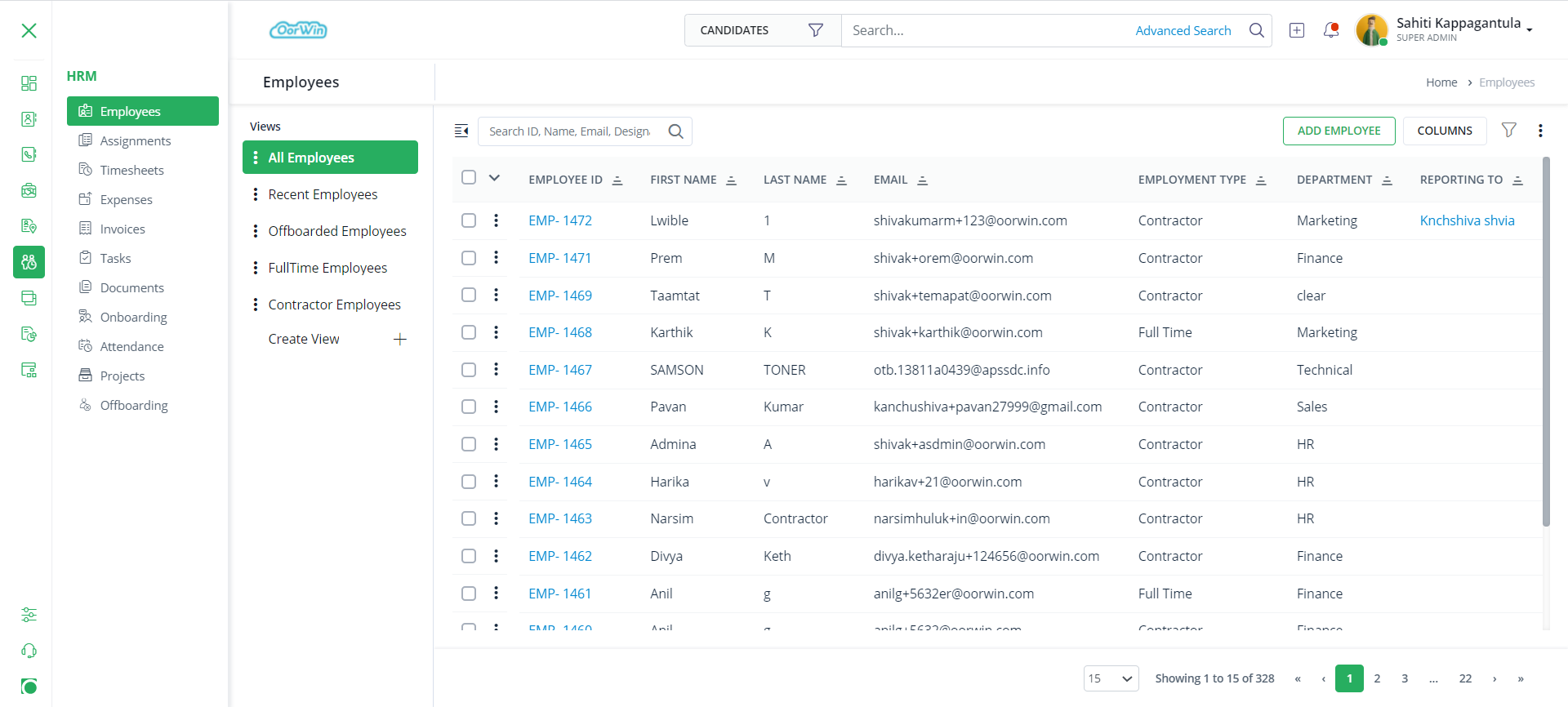 So, if you are interested to know more about Oorwin's HRM, take a product tour today or contact us on +91-8977801805 / USA: +1877-766-7946 to talk to our product advisors.