Integrate Oorwin

With the Tools You Already Use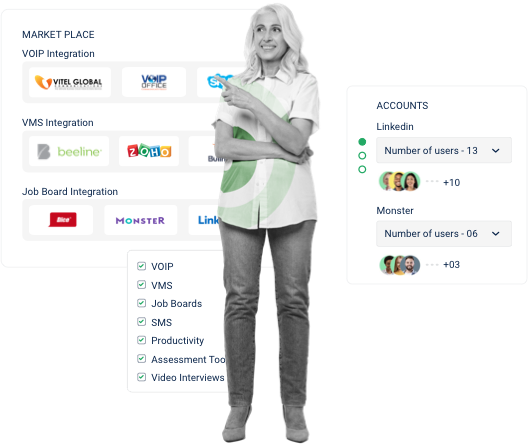 Integrate Oorwin

With the Tools You Already Use
Seamlessly integrate your current infrastructure with Oorwin to provide a more powerful single platform for your talent intelligence solutions.
Productivity

Gmail
Handle sales and recruitment tasks with access to notes, comments, resumes, and jobs directly from your Gmail mailbox without switching the application ever.

Outlook
Send automated emails without spending hours on message drafting, email performance tracking, and get updates about prospective leads with this integration.

Office 365
Seamlessly track and sync all your contacts and prior communication, create reminders, and much more from a single window.

Chrome Addon
Make Google chrome your home for recruitment activities. Submit candidates and parse jobs in no time.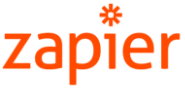 Zapier
Zapier's easy automation tools give you the power to get stuff done without lifting a finger.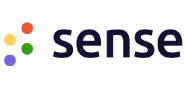 Sense
Sense talent engagement integration helps users to connect their apps with Oorwin and thus increases the productivity of users, all while delivering a personalized experience.
CRM Apps

Hubspot
With real-time data sync, reduce hours spent on data-entry related to candidates and contacts. Prevent data mistakes by aligning company data with actual business updates.

Salesforce
Access a real-time dashboard that keeps your team updated about each lead or prospect. Easily access and replicate Salesforce data to make an informed business decision.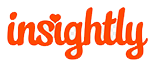 Insightly
Prebuilt Insightly integration flows to get started. Add Oorwin new clients to Insightly as new contacts without writing codes or leaving the platform.
Job Boards

Dice
Post jobs directly from your dashboard to one of the most popular job boards. Update or add information without leaving the Dice platform.

Monster
Capture candidate information directly from Monster, increase your efficiency, and reduce time-to-hire with up-to-date data at your disposal.

Naukri
Attract a robust candidate base with our Naukri integration. One-click job posting helps you reach thousands of applicants throughout the globe.

CareerBuilder
Increase the influx of applicants three times with this integration. Reduce candidate drop-offs and fill open positions in record time.

TechFetch
Techfetch integration gives you access to find and hire the best possible candidates, a search that uses matching techniques to determine ideal candidates in few seconds.

Snap Recruit
Find your next Job "In a Snap". Snap Recruit helps in easy filtering candidates,finding suitable jobs and providing career advice.

Post job free
PostJobFree post and distribute your jobs to popular job search sites and provide resume search alerts.

Glassdoor
Employer branding and job advertising products, which help employers recruit top talent faster.

Jooble
Every day, Jooble aggregates vacancies with more than 250,000 resources from around the world. Sources include corporate websites, social networks, classifieds, and other resources. Thus, all job offers are available in one place.

Jobomas
Jobomas is the fastest-growing Job Site in the world. With over 22 million registered users, every day more than 300,000 companies publish their job offers in Jobomas around the world.

She jobs
SheJobs enable employers to hire women through an insightful discovery and create mutually valid connections.

Shine (India)
Shine Jobs connects job seekers and recruiters by accurately matching candidate profiles to the relevant job openings through an advanced 2-way matching technology.

EZ Jobs (India & US)
EZJobs is a free-to-use hiring platform where local job seekers can meet, chat, and work together.

Job Rapido
Jobrapido analyses and aggregates job listings from all over the web, so that candidates can find all relevant jobs in one place. Using pioneering technology and innovative products, Jobrapido connects the dots between great employers and stellar candidates

Ziprecruiter
Post your job to 100+ job boards and target 25MM job seekers in ZipRecruiter's job alert emails with a single click.

Jora (USA, India & Singapore)
Jora will give you access to post jobs from your dashboard, capture candidates information, and search the candidates based on skills.

CareerJet
Attract the right candidate with our CareerJet integration. Gives you access to post jobs and hire the best possible candidates.

Recruit.net
Reach thousands of applicants and capture the right candidates information from the portal. Increase efficiency and reduce manual errors.

Linkedin
Oorwin easily integrates with LinkedIn, allowing users to directly post jobs from ATS to LinkedIn with which recruiters can access to millions of active job seekers.
VENDOR MANAGEMENT SYSTEM

Beeline
Beeline integration lets you manage your extended workforce with a top-notch VMS mechanism. Automate sourcing with minimum spending and increase overall profitability.

SAPfieldglass
The Oorwin integration with SAP Fieldglass lets recruiters procure, manage, and optimize the external recruitment process, including contractors and statement of work employees.

IQnavigator
Seamless service procurement system at a place with our IQNavigator integration. Create client-specific custom reports and run them as per your convenience.

iLabour360
Smart and convenient way to manage your contingent workforce with iLabour360 integration, uniquely curated, to track each candidate's progress in the recruitment process.

Acro
Seamless integration and unparalleled value with Acro integration. Access the time and task tracking tool to efficiently procure and manage contingent labor.

L&T Infotech
Find talent faster with this robust integration with one of the most popular IT solutions providers.

Pinnacle
Now fill open jobs faster than ever. Source talent by attracting and engaging with a vast talent base.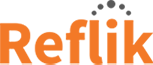 Reflik
Access the savviest talent acquisition and recruiting platform to your advantage. Hire top candidates seamlessly with minimum manual data entry.

ScoutConnect
Reduce time to hire drastically with this integration that helps recruiters recruit better and faster.

Staffinglogic
Our Staffinglogic integration brings you a step closer to screening and hiring quality candidates.

Vector VMS
Put all your contingent workforce management worries to rest with this VMS integration that makes recruiting faster and easier.

Wandpro
Take advantage of the omnichannel VMS with personalized user experience accessible in less than three clicks.

Vizient
Hire and manage remote workforce without any time constraints. Worry-free Contract labor management with VIzient integration.

Dotstaff
Find the right source at the right time at the best price with a native integration made to ease the recruiting process.

Gustav
Gustav fully integrates with the Oorwin platform to aid your sub-vendor management- all from one dashboard.

HealthTrust
Experience modern healthcare hiring with access to the industry-leading neutral healthcare service provider.

Amplified Sourcing
Amplify your job visibility and hire direct and contract hires with ease, all without the worry of maintaining a database.

Covendis
Put up a transparent recruitment process with this intuitive and flexible VMS provider. Save time and resources with automated service management.

B2B Buyer
B2B Buyer is the connection to your contract labour commodity management provider. The integration with B2B Buyer VMS lets you streamline the entire talent acquisition process and delivers easy workforce management.

Totally MSP
The integration with Staffency (formerly known as TotalMSP) improves collaborative hiring, custom job postings, and thorough interviewing to provide you with candidates who are a perfect fit. The integration helps you streamline billing, reporting, credentials, consulting, and analysis.

Steward
The integration with Steward Healthcare helps you improve healthcare workforce acquisition, simplified performance management, and robust compensation management.

Wabtec
The integration offers renewed delivery of quality talent acquisition through superior technology, aggregate solutions, and purposeful results.

Zoho
The integration helps recruiters provide job information to your vendors in a click. This way, vendors can see the complete job profile along with the job title and job type on which they need to work.

SAP Success factors
The integration with Successfactor helps you give employees every opportunity to do and be their best, make the most of their benefits, and keep them engaged with exceptional employee experiences with global solutions for core HR, payroll, time tracking, benefits admin, HR service delivery, and more.

ICIMS
The integration with ICIMS VMS helps you attract quality talent by creating inspiring, personalized candidate experiences that bring the best talent right to your door. You can also automatically identify top candidates and connect with them in the right place, at the right time

Pro Unity
The integration with proUnity helps you streamline all your processes for the hiring and management of your contingent workforce, and ensures you recruit faster and get a better grip on your budgets.

Tapfin
The integration increases enterprise-wide visibility, streamlines process and achieves cost efficiency with our leading technology platform and suite of consulting services.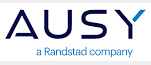 Ausy
The integration provides a continuous flow of job requirements posted on AUSY into Oorwin.

Vndly
The integration offers modern VMS technology that's the most user-friendly in the industry with easy configuration to help you turn functions on and off when you need them. The integration also provides a seamless flow of job requirements posted on VNDLY into Oorwin.

Agile One
The integration with AgileOne VMS allows you to easily manage the entire temporary and project worker lifecycle.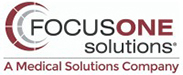 Focusone
The integration with FocusOne VMS lets you automate the procurement process and deliver a full range of functionality, engage a wide network of staffing agencies, and manage acquisition, compliance and reporting.

Einstein 2
The integration with Einstein II VMS improves visibility into the workforce and guarantees labor cost savings without sacrificing ease of use or simplicity of process.

CareerStaff
The integration with CareerStaff delivers end-to-end workforce management for healthcare businesses.

Medefis
The integration with Medefis VMS provides access to healthcare contingent labor staffing and facilitates seamless flow of job requirements between Medefis and Oorwin.

Emids
Emids offers end-to-end management of contingent workforce. The integration with Emids VMS lets you streamline the entire talent acquisition process and delivers easy workforce management.

Bounty Jobs
The integration gives you access to high quality jobs from BountyJobs right from the Oorwin platform to drive increased recruiter performance and placement activity, and generate more revenue.

Gbams-TCS
The integration with TCS VMS provides a continuous flow of job requirements posted on TCS directly into Oorwin

StafferLink
The integration with Stafferlink VMS provides a continuous flow of job requirements posted on Stafferlink directly into Oorwin

MindTree
MindTree integration lets you automate sourcing with less cost, manage extended workforce and increase overall profitability.
ACCOUNTING

Quickbooks
Generate invoices and customized financial reports with Quickbooks. Manage payments and automate payroll functionalities from the Oorwin dashboard directly.
VOIP INTEGRATIONS

Vitel Global
Oorwin's Vitel Global integration offers click-to-dial, incoming call screen pop-ups, integrated dial pad, automated call logging with notes, and much more.

VOIP office
Oorwin's VoIP Office integration offers easy in-app phone calls, business SMS and texting, free IP phone, conference bridge, standard call reporting, call recording, and much more.

3CX URL
Oorwin's 3CX integration delivers a full-featured phone system with caller ID and presence, video conferencing, instant messaging, virtual receptionist, and more.

Voip Office CRM
VoIP Office CRM integration seamlessly meshes your customer information with the VoIP Office communication system. Communicate with current and future clients with ease and streamline customer relationships with the VoIP Office communication system.

Vonage
Oorwin's Vonage integration lets you make calls, forward or transfer calls, send or receive business SMS, get voicemail recordings in email, customize greetings, and check messages anywhere.

ZOOM
Make and receive calls from anywhere. Zoom VOIP powers the modern workforce with flexible, reliable, high-quality voice communications

Ring Central
Oorwin's RingCentral integration delivers seamless in-app calling using local or global numbers, easy messaging, call screening, voicemails, call forwarding, presence, hold music, and much more.
Skype
Oorwin's integration with Skype makes it easier to connect with candidates worldwide via video and voice calls through its applicant tracking system (ATS) with a single click.
SMS INTEGRATIONS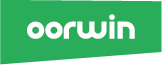 Oorwin
Oorwin offers simple and fast in-app text messaging without the need of any third-party integrations. Sign up for the Oorwin SMS service to send messages from anywhere and from any device.

Vitel Global
Vitel Global offers the industry-leading professional text messaging solution. Send messages from your business phone number to colleagues, clients, and departments.

VOIP Office
VoIP Office lets you send SMS texts to your colleagues, customers, etc. and view the conversation in one text thread. VoIP Office lets you stay productive no matter where you are.

Vonage
Oorwin's Vonage integration lets you make calls, forward or transfer calls, send or receive business SMS, get voicemail recordings in email, customize greetings, and check messages anywhere.

Wavecell
8x8, formerly known as Wavecell, provides SMS solutions through a fully-supported SMS gateway. The integration allows you to send and receive messages right from the Oorwin portal.
ASSESSMENT TOOLS

HackerEarth
Oorwin's HackerEarth integration provides enterprise software that helps organisations with their technical hiring needs.HackerEarth is used by organizations for technical skill assessment.

AdaFace
Adaface is an assessment tool used for technical assessments, remote interviews and hiring the right candidates according to skills.

Otomeyt
Oorwin's integration with Otomeyt enables recruiters to distribute assessments to candidates for an accurate hiring process.
Video Interviews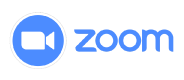 Zoom
With Oorwin's integration with Zoom, recruiters can schedule virtual job interviews with candidates in a matter of seconds.

MSTeams
Oorwin's integration with MS Teams allows recruiters to connect with shortlisted candidates in just a few clicks.

Jobma
Oorwin's integration with Jobma enables companies to access pre-recorded video interviews, live interviews, audio interviews, and digital tests which improves your time to hire and cuts down on interviewing expenses.

Otomeyt
Oorwin's integration with Otomeyt enables recruiters to schedule video interviews. The integration also enables recruiters to distribute assessments to candidates for an accurate hiring process.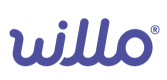 Willo
Willo is a digital software platform that gives companies access to pre-recorded video interviews, live interviews, audio interviews, and digital exams. Oorwin's integration with Willo raises the quality of hires and helps recruiters to connect with top talent virtually.
Don't see your app?
We will take care of it
Write to us at
hello@oorwin.com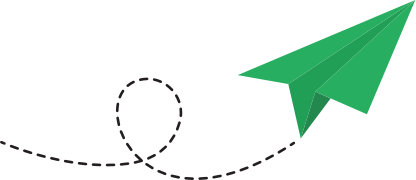 Channels to reach us
+1877-766-7946
hello@oorwin.com
Customer Support
Reach out to our experts.
Sales Queries
Get in touch with our team.
Partner & Alliance
Write to us to know each other.