One Business One Platform
AI-enabled, remote-first and integrated workspace
for staffing and consulting companies
One place for all your work
From identifying a new sales opportunity to
delivering customer satisfaction
Glocal
Separate instance for local geographies while you are present globally
Strategy
Plan and forecast – across your teams across geographies
Collaboration
Proactive resource identification and mapping for every opportunity
Engagement
Create positive employee experience and customer satisfaction
Productivity
Improve performance of teams and individuals
Separate instance for local geographies while you are present globally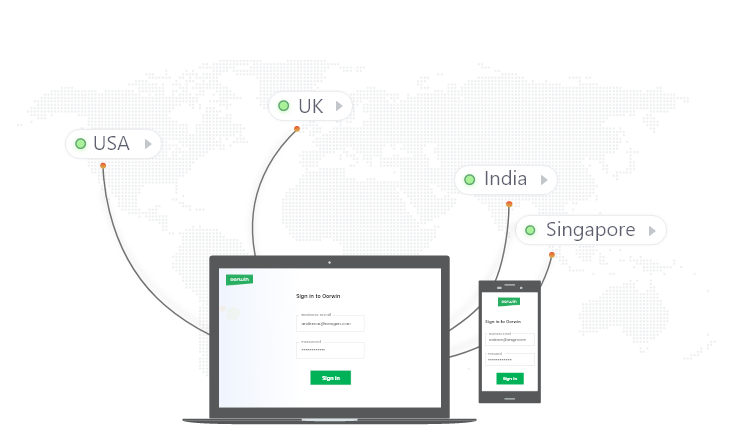 Plan and forecast - across your teams across geographies
Proactive resource identification and mapping for every opportunity
Create positive employee experience and customer satisfaction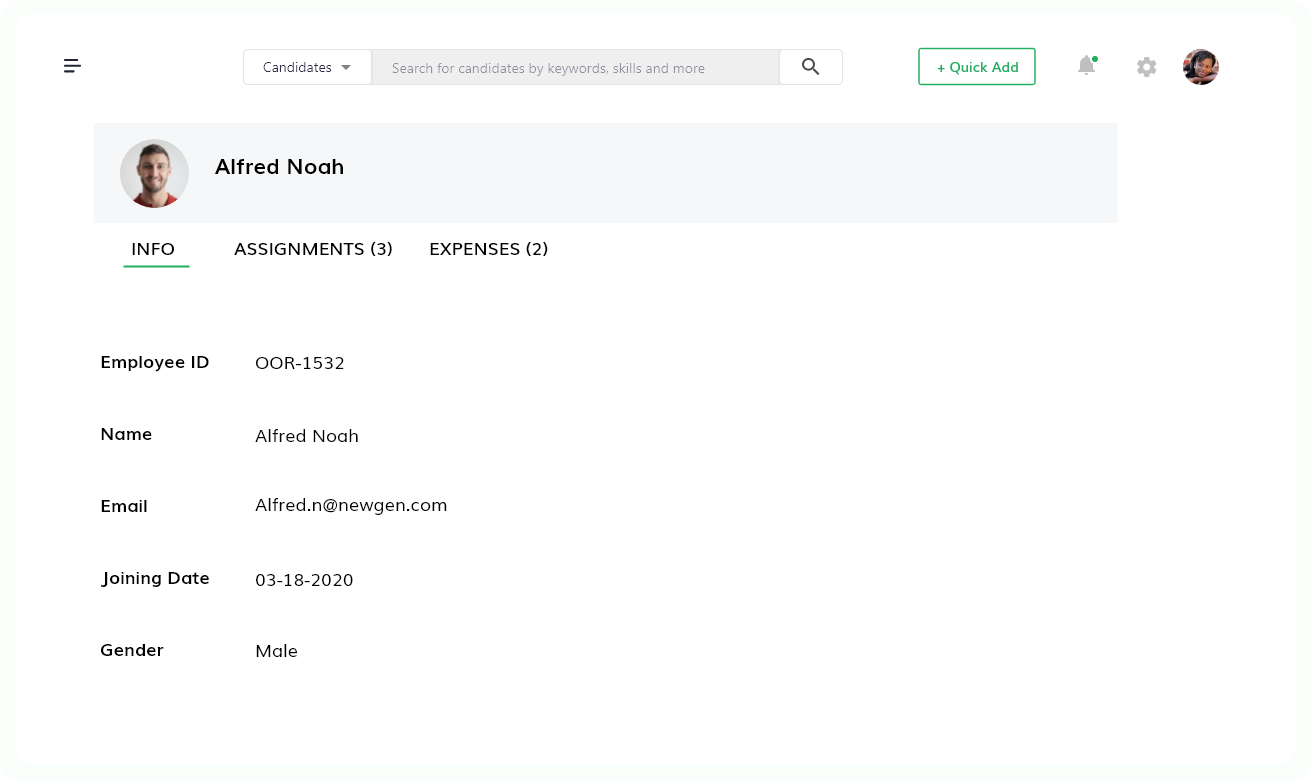 Improve performance of teams and individuals
Oorwin is the single source of truth for your business
More success to your team
Win new customers,
generate repeat business
With our automated lead builder and campaign manager
Identify and create leads, build pipeline, and close new opportunities with targeted emailing, automated texting, and a full view of the lead funnel
Better control of your sales projections at each stage of the funnel. 360° view of customer opportunities with integrated recruitment and human resource modules
Rich insights on opportunities based on past behavior and sales trend, and get custom reports on individual and team performance
Manage Leads
Identify and create leads, build pipeline, and close new opportunities with targeted emailing, automated texting, and a full view of the lead funnel
Connected Workflows
Better control of your sales projections at each stage of the funnel.
360 view of customer opportunities with integrated recruitment and human resource modules
Reports and Insights
Rich insights on opportunities based on past behavior and sales trend, and get custom reports on individual and team performance
Source the best candidates, fast
Manual Recruitment
Traditional ATS
Multiple click for each task
Multiple entry for job upload

Manual publishing of job board and candidate data in ATS

Repeat manual tab switch between inbox and ATS

Watertight workflows
AI-powered Recruitment
with Oorwin
Intuitive email plugin
Semantic search
Intelligent candidate ranking
Predesigned email templates
Automated resume harvesting
Custom workflows
Take hours of manual work off your plate
Pair your HR processes with
employees and customers
Simple and intuitive design for superlative user experience
One view
Omnichannel employee and customer engagement backed by step-by-step process for onboarding, assignment tracking timesheet, expense management, invoicing, payroll, immigration and more
Ease of Use
Convenient uploading and approval process of documents, timesheets, and expenses for employees and customers
Workflow automation
Workflows designed to meet all compliance
standards for LCA, I-9, and PAF for US immigration purposes
Run your business remote,
keep everyone connected
Detailed custom report and workflows to enhance productivity
What our customers are saying
Customers love our product innovation
Industry approves it
Custom Workflows
Empower teams to create their own workflows that are simple, intuitive, and effective
Templates
Automated templates designed for fast candidate submission, invoicing, and sales
Email integration
Work from the comfort of your email – be it Gmail or Outlook
Candidate match
Accurate candidate match powered by resume parser, semantic search, and ranking algorithms
Speed up the sales workflow with targeted emailing and text messaging
Automated templates designed for fast candidate submissior invoicing, and sales
Work from the comfort of your email - be it Gmail or Outlook
Accurate candidate match powered by resume parser, semantic search, and ranking algorithms
I'm glad to see the wonderful work being done here by Oorwin. This is one of the perfect examples of Machine learning in action.
Taking a look at the different unstructured data and augmenting it to understand the catalysts and making them to figure out similar candidates, and enabling recruitment companies to do their jobs more effectively and at the same time have better results – I'm really fascinated with this application from Oorwin.
Tanmay Bakshi
AI and ML Architect, IBM Cloud Advisor & TED Speaker
FinanceOnline
Rising Star
Crozdesk
Recruiting & Applications Software Awards 2020
Software Suggest
Best Usability
Goodfirms
Best Recruiting Software
More power to
enterprises
Data security
TIER IV cloud partner standard Data Center for regular auditing under Type 2 SSAE16 for data security.

Data privacy
Supports Secure Socket Layers (SSL) which transmit encrypted data ensuring complete data confidentiality.

Testing
Extensively tested for multiple parameters including functional, performance, load and vulnerability testing.

Audit compliance
Application portal audited by external auditors for vulnerabilities and fixes.
Stable and scalable
High uptime of 99.99% with a phenomenal scale of 1M mail throughput per day without any latency.
Global operations
All-in-one platform for management of entities and offices spread across multiple geographies in a single view.
Get complete control of your
business today