Back
10 ATS Features to Boost Your Talent Recruitment Strategy
8min read / 4 Jun 2022
Recruiting the right talent is vital. With remote work becoming the new normal, talent recruitment technologies are constantly being developed to help businesses adapt and enhance their recruitment strategy. One of the most impact technologies that a recruiting can leverage is an Applicant Tracking System (ATS). 
An ATS automates recruitment and hiring processes, reducing hiring time by 70%. Other ATS benefits include: 
Store applicant data and information

Post new job openings

Provide assessments and screening information

Offer key insights 
Elevate your talent recruitment strategy with these 10 must-have ATS features
An ATS is a secret weapon every recruiter needs to refine their talent recruitment strategy. But there are a few key features you should make sure are included with your ATS system. Ready to learn more? Here are the top 10 ATS features you need to utilize:
1. Powerful candidate search 
The primary goal of any ATS is to ensure the job-candidate match is accurate as per the set criteria and filters. These keen search algorithms should also provide insights into your metrics, and have the capability to match, rank, and also show similar submissions. All these automated features work together to speed up your talent recruitment strategy in the following ways: 
Customizable selection parameters
AI semantic search
Automated candidate submissions
Streamlined communication via desktop and mobile app access
2. Seamless job board integration 
The best talent recruitment software should be integrated with various job boards, like Monster, Indeed, and CareerBuilder, to enhance the talent recruitment process even further. But an ATS can also streamline job board integration in the following ways: 
Save time and effort with automated bulk job postings.
Post job openings on social media.
Customizable job postings and email templates for personalized recruitment
Your ATS should also provide access to paid and free job boards alike, which can decrease the hassles of multiple logins for recruiters while posting or reviewing jobs.
3. Mobile app access
75% of people work from their personal devices and mobile phones. It is vital to not only have a great ATS platform, but also an equally competent mobile application for both iOS and Android. Utilizing a mobile app in your hiring process is an ideal way to boost your recruitment goals. 
4. A variety of plugins
As much as one would love all-in-one platforms or software, there is also a resistance to letting go of familiar mail or browser systems. Luckily, an ATS allows recruiters to stay within their comfort zone with easy-to-install plugins for Gmail, Outlook, Office 365, LinkedIn, and more. 
5. A range of bench management tools
Bench management is a challenge for any seasoned hiring manager. But a good ATS can help resolve that. Some ways that an ATS can make bench management more efficient include hotlists, automated search bots to find jobs for bench candidates, etc.
6. Omni-channel communication options
Communication is key in a recruiter's daily activities. It can be quite tedious to keep switching tabs, applications, and devices to communicate for a certain activity. But an applicant tracking system streamlines all calls, text messages, emails, and other communication methods directly from the platform itself. This not only saves considerable time during the hiring and recruiting process, but it saves a tremendous amount of stress. 
7. Employee referral options
92% of people prefer word-of-mouth referrals over other types of advertising. Therefore, it is important for an ATS to have a built-in referral system to track referrals, and incentive employees to refer and reward them accordingly. 
8. Streamlined workflows
No size fits all, and no software is cut out for all businesses. But an ATS provides flexibility and customization in creating workflows, designing roles, and access controls. This customization allows the ATS to be tailored to your specific hiring process needs and goals without skipping a beat.  
9. Key Analytics and dashboards
Productivity tracking is a challenge across industries, especially in a remote work landscape. That's why it is important to have access to the right performance metrics, reports, and dashboards to measure productivity, regardless of location. 
An applicant tracking system can do all of this and more. The best ATS solutions are those that offer in-built reports, scheduled reports, and customized reports.
10. Flexible integrations
Efficiency is vital in an applicant tracking system. An ATS should have the flexibility to integrate with other systems and software so that workflow remains seamless across teams, including: 
The ability to manage your tasks in Gmail or Outlook
Automated resume parsing, application imports, and mail syncing
Talent recruitment is a major challenge for many organizations. But an applicant tracking system can streamline your hiring processes like never before. Learn how Oorwin's talent intelligent solutions can help you meet your hiring goals by contacting us today.
Popular Articles..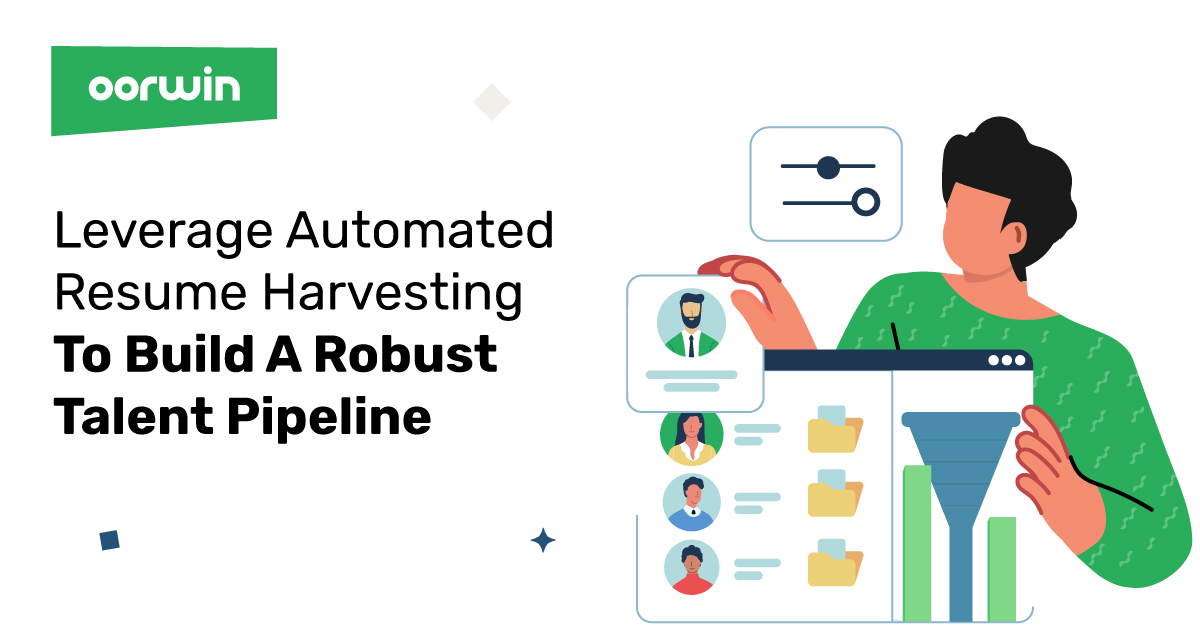 10min read / 29-Sep-2022
Get the latest Oorwin releases, updates, success stories & industry news
delivered to your inbox.