Back
Hire Better with Oorwin's Job Publishing Capabilities
7min read / 18 Nov 2020
With single-click job publishing to job boards and social media along with bulk and automated publishing, explore how Oorwin can double recruiter productivity!
Are your recruiters wasting precious time manually publishing jobs on job boards? 
What if you could double recruiter productivity by just making one change?
Oorwin makes it easier than ever to publish jobs! Empower your recruiters with the ability to post jobs on major job boards and social media with just a single click. 
It gets even better – Oorwin allows you to share jobs by email, messages and post jobs in bulk. You can also automate post updates to make sure your listing stays visible, relevant, and up to date. Here's how.
Single-click Job Publishing
Oorwin lets you publish jobs to numerous free job boards and major commercial ones including Monster, Naukri, Dice, Indeed, Career Builder, TechFetch, etc.
The platform even has the capability to integrate with your website career page and all major Vendor Management Systems for posting jobs.
You can set your publishing preferences for each job board and tweak these based on the job requirements.
Oorwin's job publishing feature can save recruiters hours by making the drawn-out manual publishing process almost instantaneous.
That's not all, resumes of all the applicants who submit their profiles to the jobs posted through Oorwin will be automatically attached to that job pipeline.
You can also configure 'Auto Refresh' for jobs you have posted to make sure your listing always remains visible, relevant, and up to date.
Bulk and automated job publishing  
When the job volumes are high, recruiters can be overwhelmed by the amount of effort that goes into posting jobs individually.
They could be using that time to better vet and evaluate the candidates and improve the quality of their submissions.
With Oorwin, You can now simply select the jobs you want to publish and the job boards you want to publish them on. All you need to do is click 'Publish' and Oorwin will do all the work for you.
Recruiters can also publish jobs right from the Oorwin mobile app no matter where they.
Social media job publishing
Social media permeates all aspects of modern life and social networking activities are at the forefront of everything we do. Jobs are no exception!
So if you want to succeed in recruitment you need to have a strong social media presence.
Your social media can help you source better candidates and can be a platform where you engage with candidates and build brand loyalty. 
Oorwin's social media publishing feature gives your recruiters access to a wider and more diverse pool of candidates using your social media and helps them source the best candidates quickly.
Share jobs via emails and messages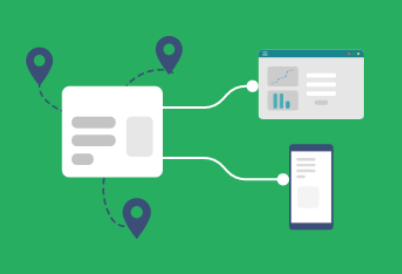 Most recruiters have an intuitive understanding of client requirements and have certain go-to candidates they know will be a good fit or have a contact who can help them find a suitable candidate.
Manually copying all the job details and drafting an email to the relevant candidates or contacts takes up a lot of the recruiter's time. 
The quicker the recruiters share the job, the faster they will find the right candidate.
Oorwin lets recruiters share jobs with their contacts, lists, and candidates using pre-designed, customizable templates with just a few clicks.
The job can now be shared via email or text message in less than five seconds without switching screens or applications.
Job posting credits and templates
Most staffing businesses have various front-end entities that they manage and recruiters can be handling multiple entities at the same time. 
It is crucial for the job to be posted with the right credentials to increase brand visibility, engagement, and loyalty.
Oorwin gives the recruiters complete control over what their job posting looks like and what credits appear along with it on the job boards. You can also create branded job share templates to make sharing quick and easy.
Want to give Oorwin a try? – You can request the Oorwin product tour here.
Popular Articles..
Get the latest Oorwin releases, updates, success stories & industry news
delivered to your inbox.