Back
Simplify Job Publishing with ATS Job Board Integration
Applicant tracking System or ATS job board integration allows recruiters to streamline the process of publishing job openings. Oorwin's single-click job publishing feature enables recruiters to post jobs on major job boards and social media platforms instantly. This automation eliminates the need for recruiters to manually publish jobs, saving them valuable time and effort.
Maximize Reach and Visibility with Oorwin
Oorwin goes beyond free job boards and offers integration with major commercial platforms such as Monster, Naukri, Dice, Indeed, Career Builder, and TechFetch. This integration ensures that your job openings reach a wider audience of potential candidates. Additionally, Oorwin integrates seamlessly with your website's career page and all major Vendor Management Systems, providing a comprehensive job board integration solution.
Boost Recruiter Productivity with Bulk and Automated Publishing
Recruiters often face the challenge of managing high volumes of job openings. Oorwin's bulk publishing feature allows recruiters to select multiple jobs and choose the desired job boards for publishing. With a single click of the "Publish" button, Oorwin takes care of the rest, saving recruiters significant time and effort. Automated publishing ensures that your job listings remain visible, relevant, and up to date.
Leverage Social Media for Better Candidate Sourcing
In today's digital age, social media plays a crucial role in job searching and networking. Oorwin recognizes the importance of a strong social media presence for successful recruitment. By leveraging Oorwin's social media publishing feature, recruiters can tap into a wider and more diverse pool of candidates. This feature allows recruiters to share job openings on social media platforms, increasing the chances of finding the best candidates quickly.
Effortless Job Sharing via Email and Messages
Recruiters often have established networks and contacts that can be valuable for sourcing suitable candidates. Oorwin simplifies the process of sharing job openings by providing pre-designed, customizable templates for emails and messages. Recruiters can share job opportunities with their contacts, lists, and candidates with just a few clicks, saving time and ensuring effective communication.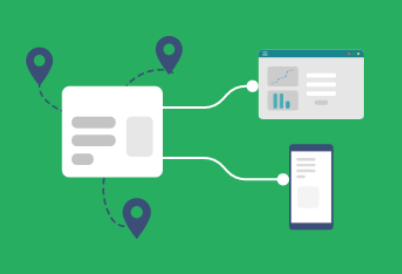 Customize Job Postings for Increased Brand Visibility
Maintaining a consistent brand image is crucial for staffing businesses. Oorwin gives recruiters complete control over job postings, allowing them to customize the appearance and include relevant credits on job boards. With branded job share templates, recruiters can create a consistent and engaging job sharing experience that enhances brand visibility, engagement, and loyalty.
Oorwin's Applicant tracking System or ATS job board integration revolutionizes the hiring process by simplifying job publishing, maximizing reach and visibility, and boosting recruiter productivity. By leveraging Oorwin's features, recruiters can save time, expand their candidate pool, and improve overall recruitment efficiency. Incorporating ATS job board integration into your hiring strategy can greatly enhance your recruitment efforts and contribute to the success of your organization.

Popular Articles..
Get the latest Oorwin releases, updates, success stories & industry news
delivered to your inbox.