Back
Top 9 Benefits of ATS – Helping Recruiters and Hiring Managers
1min read / 21 Dec 2020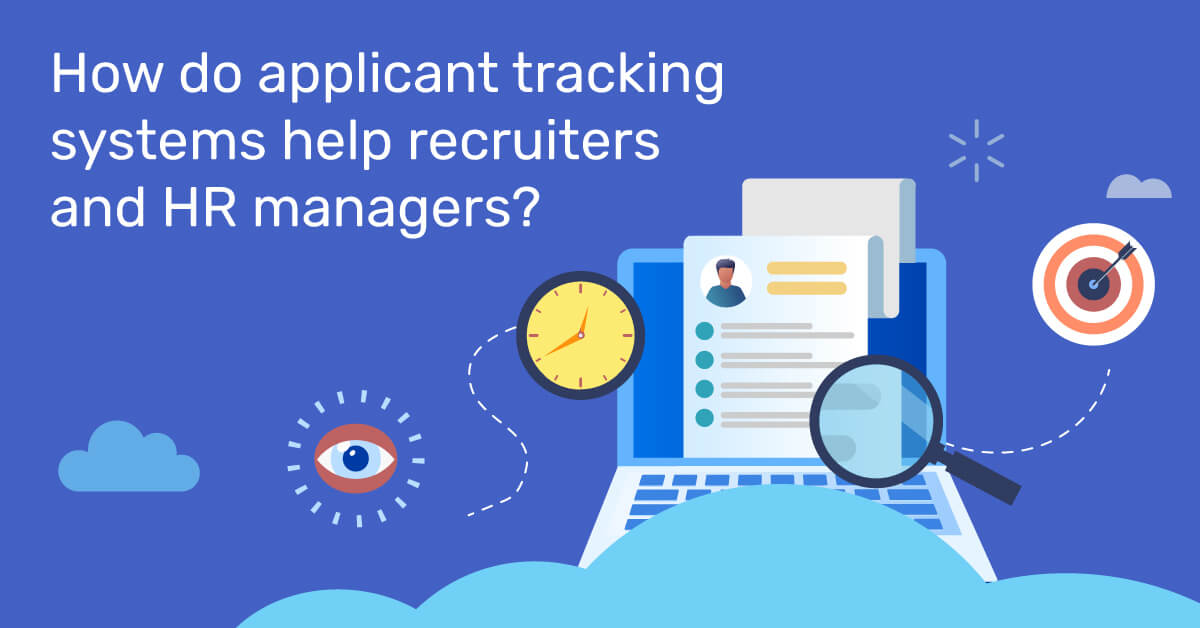 In the current highly competitive marketplace, recruitment is fraught with pitfalls for even the most seasoned recruiters. Effective recruitment now requires speed in recruiting candidates, the ability to hire a large number of candidates, and most importantly the ability to consistently find quality candidates. An Applicant Tracking System (ATS) makes the entire recruitment process simple by giving recruiters and hiring managers access to the right tools to boost recruitment and to help them quickly find the right candidates. Let us understand the top benefits of ATS.
What is an Applicant Tracking System?
An applicant tracking system (ATS) is software designed to help recruiters and hiring managers to optimize the entire recruitment process. 
A good applicant tracking system (ATS) will receive, store, and process all candidate data while providing a number of tools to better understand, search, and filter applicants. 
It will also enable you to sort and categorize the resumes and applications received based on keywords and criteria of your choosing so you can better understand which candidates are more suited to the position you are hiring for. 
Some applicant tracking systems can even scan job boards, social media platforms, career websites, etc to find candidates using keywords based on education, experience, skills, etc.
9 Benefits of ATS
Let us take a closer look at how businesses can take advantage of applicant tracking systems (ATS) to refine and streamline the entire recruitment process and ease some of the difficulties in hiring and talent acquisition. 
1. Faster Recruitment more Hires
A good ATS will speed up the process of recruiting and could save you a huge amount of time that could be spent on more important tasks. Having candidates' information in one centralized software that is easily viewable and searchable by HR professionals, makes it easier to find, select, and contact those that are most suitable for your business.
On top of this, an ATS system will remove many of the time-consuming manual processes of an HR professional. No more publishing job listings to each job board one at a time. One click and the advisement will be delivered to all the job sites you use in a fraction of a second. Follow-up emails or rejection letters can be sent out in batches to successful/unsuccessful candidates without having to draft each individually. Interviews can be scheduled easily with correspondence sent out automatically.
2. Increases Hiring Efficiency
Waste in terms of time and effort is something that can be ill afforded in business and the recruitment process is rife with opportunities for both. What and ATS does is it allow a business a better overview of the recruitment process while automating many of the processes required in hiring an individual.
In the past, an HR professional would have had to read through hundreds of resumes, judge their quality and suitability, create a shortlist, then begin the laborious process of contacting and inviting to interview. In modern business, screening every resume you receive is often unrealistic and you may have to dismiss some candidates without looking at their details thoroughly.
With an ATS you can search through resumes and applications for specific skills, experience, or education that is vital to the role without having to read each resume in turn. This makes creating a shortlist a far quicker prospect. Then, with the click of a button, the applicants on the shortlist can be invited to interview, and letters/emails generated automatically. This gives you more time to focus on the more important aspects of recruiting that can't be automated, like interviewing. Moving on in this article on the benefits of ATS, let us look into productivity.
3. Increases Productivity 
An increase in productivity often comes hand in hand with saving time and being more efficient. If you can automate the tasks of an employee, then you make them more productive.
This statement is true for HR professionals. An ATS system gives them a number of tools that help them save time and effort. Tasks like contacting candidates via email, generating letters automatically, searching through resumes using keywords, or generating reports automatically are all geared towards efficiency.
Without the need to manually read applications, draft rejection emails or invite to interview letters, or manually share information with other departments, you naturally reduce the amount of time an HR professional will have to spend on the task. This is the very essence of increasing productivity.
4. Improves Candidate Experience
On top of building a more efficient recruitment process, an Applicant Tracking System will enhance the experience of candidates exponentially. Hiring the right people in the current market often means creating the right experience for them. In many ways, recruitment is a customer market out with candidates as the customers.
The people you hire will become your brand's ambassadors so creating a climate that they buy into and they can see is well put together and efficient is vital.  And regardless of whether they are hired or not, a good Applicant Tracking System will provide a professional experience they may recommend to others.
No more will a candidate be forced to wait months for a letter only to be told their application has been rejected. No more dodgy letters with spelling and grammar errors inviting applicants to 'interview'. Most ATS software can create incredibly professional emails and letters branded with your logo and words automatically.
They will also ensure that candidates are kept in the loop at all stages of the process. At the end of the day, this will leave them with a better opinion of you as a company win or lose. Next, in this article on the benefits of ATS, let us look into social recruiting
We mentioned this briefly earlier. Social media is becoming incredibly important in the recruitment arena but understanding how to utilize it effectively can be difficult. On top of this, the fickle nature of the platform requires a careful approach because one false move can damage your company's brand.
As a business, the audience you reach on social media will consist of customers, clients, current employees, and potential employees. That's a lot of people. If you fail to connect effectively with this audience, your business can be seen as arrogant or uncaring. It can also appear to be behind the times. A good ATS system will include many tools for using social media effectively in any recruitment campaign, including:
It will allow you to post any job listings to all your social media channels automatically as well as job boards and agencies.
It will allow you to engage potential candidates on social media. If they have a question, you will be able to answer it easily and the ATS may even be able to guide them through the application process.
Some advanced ATS software will allow you to search social media for specific skills, education levels, or other keywords. This is most effective when using sites like LinkedIn which specialize in helping businesses and candidates connect.
6. Easy Analytics 
One of the best features of an Applicant Tracking System is the way that it not only collects vast amounts of data on your recruitment process but also allows you to analyze and collate it easily. This can be a great way to dig into your hiring policy to see where it may be falling flat.
If you want an overview of the entire recruitment process, an ATS can give you this. You can see simple things like how many people applied for a job listing and how many of them were accepted to move to the interview stage. If you are getting a lot of initial applicants but few have the skills to move to the next stage of the recruitment process, then your initial job listing may be lacking or you may be advertising in the wrong areas.
If you want a deep dive into things like the skillset and education of the people applying for your vacancies, an ATS will give you the option to analyze these too. It will even be able to tell you how many applicants came to you from social media and how many sent their resumes by email. A good ATS system will give you total flexibility over the data you analyze giving you the option to take a broad overview or a granular approach to the reports you generate.
On top of this, ATS software can create reports automatically at periods of your choosing. No more time-consuming number and data crunching by HR teams just to tell you your job advert was poorly worded. With the click of a button, the report will be delivered to your inbox in seconds. Next on the benefits of the ATS list is Full Integration.
7. Full Integration
A good ATS system will integrate with the software you already have. This will allow data to be passed back and forward between the systems with little to no user input, thus saving more time and increasing efficiency further.
An ATS system that integrates with other software will have the ability to send candidate information, resumes, application forms, and any other data from your ATS to a 3rd party software. This software could be something as simple as an email client or as complex as a database program.
The main benefit of integrations is that it can further speed up the candidate application process as well as provide functionality beyond what the ATS provides itself. It can also allow extra data reporting and analysis tools to help you make more informed recruitment decisions.
8. Simplified Interviews
As well as automating the process of sending out letters inviting candidates to interview, an ATS can allow you to manage the interview scheduling process more easily. Having an HR team fill out a schedule manually can be time-consuming and prone to error. An ATS can allocate slots automatically and provide a central diary that can be changed quickly, with letters and emails advising of alterations generated automatically.
Easier sharing of information between departments – collaborative hiring
If your business is large and you have a variety of different teams or departments to juggle, dissemination of information can be tricky. An ATS system provides a central touchstone for the entire recruitment process, making hiring people collaboratively easier.
This is a great way to pool resources, talent, and skills while empowering team leaders. After all, your line managers understand your employees better than anybody and will see how any potential hires fit into the current setup more easily.
Interdepartmental communication can be one of the most troubling sticking points in recruitment and can slow the process down significantly. By the time a team leader responds to an email about a client, the candidate may have already jumped at the chance to join a different business that ran a more efficient recruitment process. An ATS gets around this by keeping everything centralized and viewable by all stakeholders in the hiring process. Finally on our benefits of ATS list is performing all recruitments tasks under one roof.
9. All Recruitment under One Roof
The final benefit of using an ATS software system is, in a way, an accumulation of all the other benefits we have discussed above. By making the recruitment process more efficient, providing better collaboration between those involved in the process, making interview scheduling easier, and freeing up time for your HR professionals to concentrate on the task of interviewing, you speed up the process of hiring.
There is a saying in business that the early bird catches the worm, and this is true in recruiting. The longer you make a candidate wait, the more chance there will be of them looking elsewhere. Most people when looking to find a new job will apply to more than one business. If your recruitment process is laborious then don't be surprised if the best candidates slip through your fingers.
There you have it. Good quality ATS software will not only streamline your entire recruitment process but make it easier to find the right candidates at the right time.
An ATS which integrates well with your CRM & HRIS helps you get benefits beyond the usual ATS solutions available in the market. To know more about how an integrated solution might help your business, you can checkout out Oorwin product page.
Popular Articles..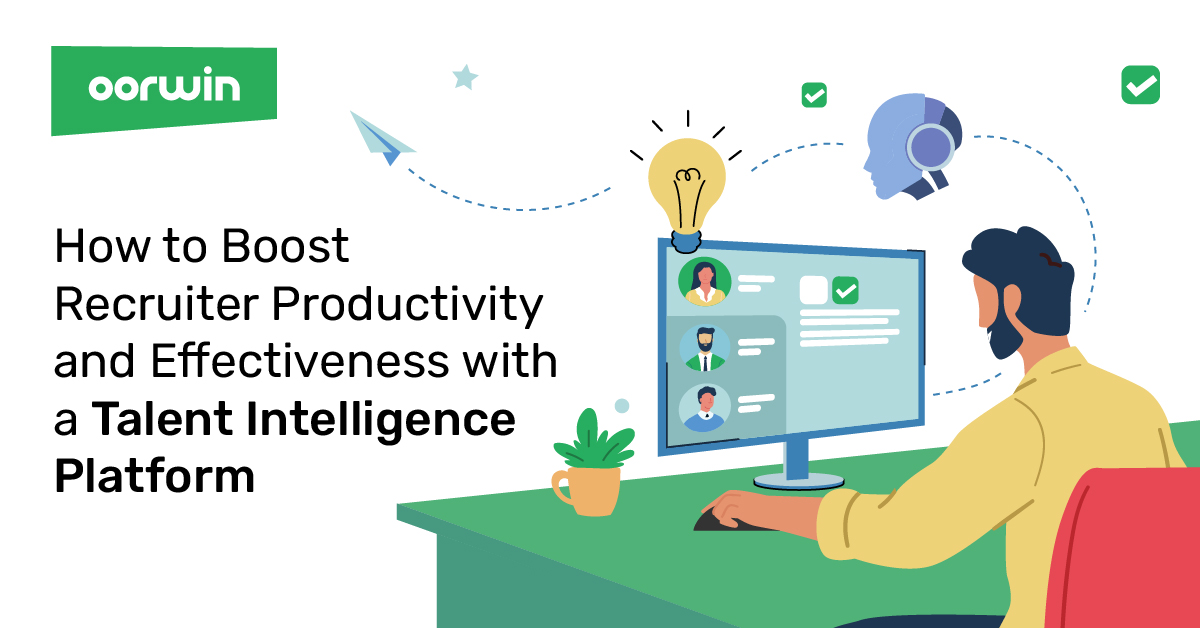 7min read / 3-Aug-2022
Get the latest Oorwin releases, updates, success stories & industry news
delivered to your inbox.