Back
Oorwin BI Reports: Get Actionable Insights, Intelligence from Sales, Recruitment and HR Data
9min read / 22 Dec 2020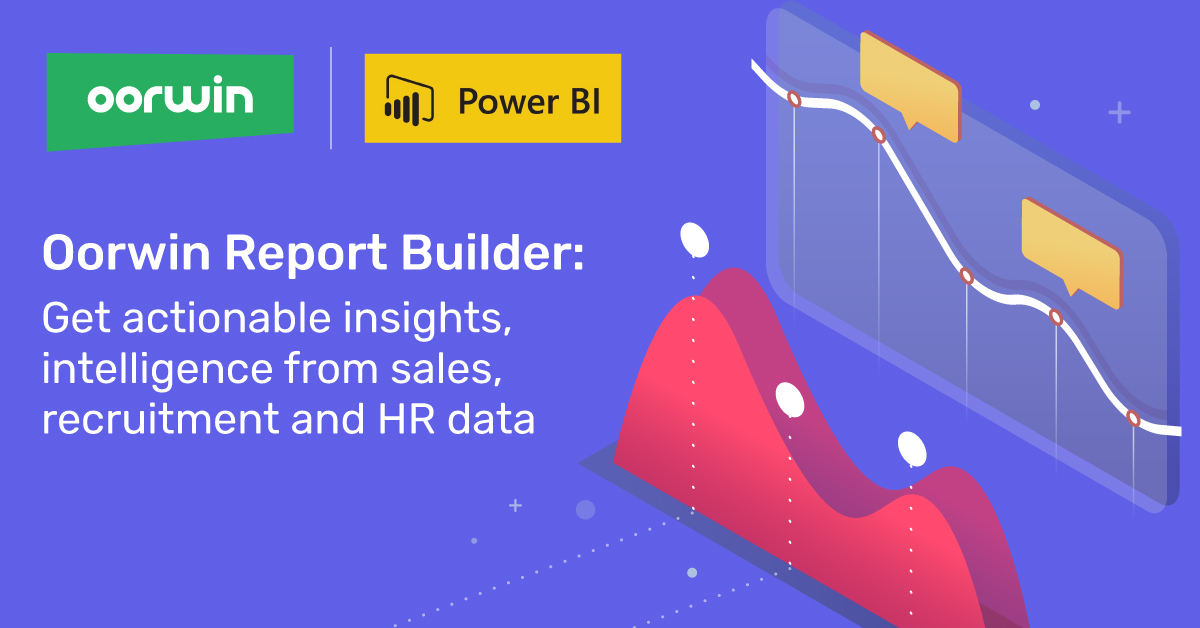 Visualize all your data, create reports and dashboards, and turn data into actionable, intuitive insights using Oorwin's Business Intelligence – BI Reports with built-in artificial intelligence (AI) and machine learning (ML). 
Oorwin now makes it easier than ever to track all your sales, recruitment, and HR processes and convert raw data into actionable insights with fully-customizable, role-based business intelligence (BI) reports, dashboards and visualizations.
With Oorwin BI Reports, you can now turn all the data from your Applicant Tracking System (ATS), Customer Relationship Management (CRM), and Human Resources Management (HRM) into valuable, actionable insights that can help formulate your strategy and achieve your business goals.
Oorwin + Power BI

It's a two-way street – Oorwin's integration with Microsoft Power BI gives you access to Power BI right from the Oorwin platform. And it works the other way around too! The integration also allows you to access and process all your Oorwin data directly on the Power BI application. This way you can use Power BI's vast data visualizations and analytics to discover hidden insights and create custom role-based reports and dashboards.
Oorwin BI Reports give you an easy way to represent and interpret enterprise data which in turn help to design and implement an effective strategy for long-term business growth and profitability. 
Use the Report Builder to create personalized reports with custom fields, visualizations of choice, the granularity of data, time periods, etc. You can also create fully-customized, role-based dashboards. 
The Report Builder has an intuitive interface that allows you to create dynamic visualizations by simply dragging and dropping parameters. The possibilities are thus, endless!
Turn information into intelligence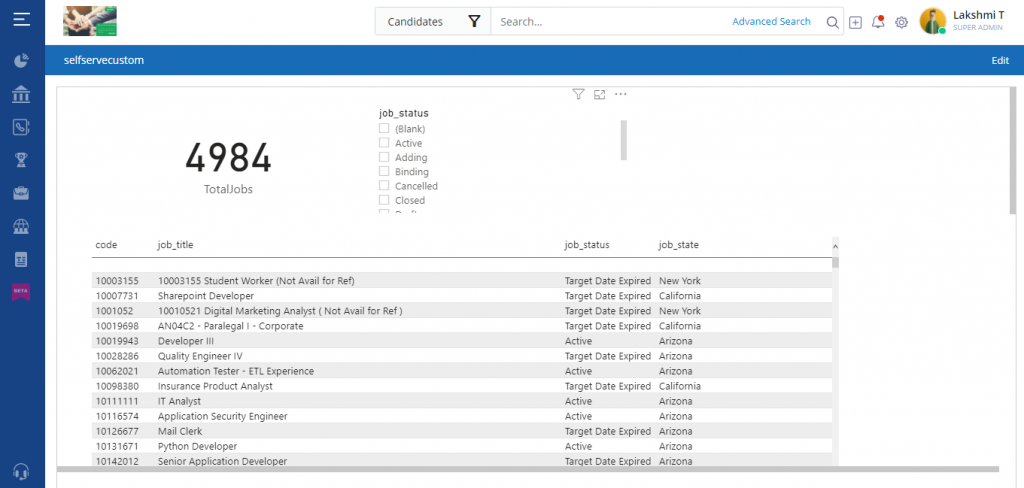 You no longer have to go through dense, cluttered, and information-heavy reports to find patterns and trends. Oorwin's BI Reports allow you to turn all your data into actionable, intuitive insights using built-in artificial intelligence (AI) and machine learning (ML).
Analyze customer data from your CRM and all sales KPIs to find hidden opportunities and get accurate sales forecasts to expand your business and increase returns.
Track all recruitment-related KPIs from your ATS to maximize recruiter productivity, refine hiring practices, and improve candidate experience.   
Deliver a superior employee experience by tracking and analyzing all HRM data, processes, employee performance, skill shortages, and much more.
Visualize data to find trends and patterns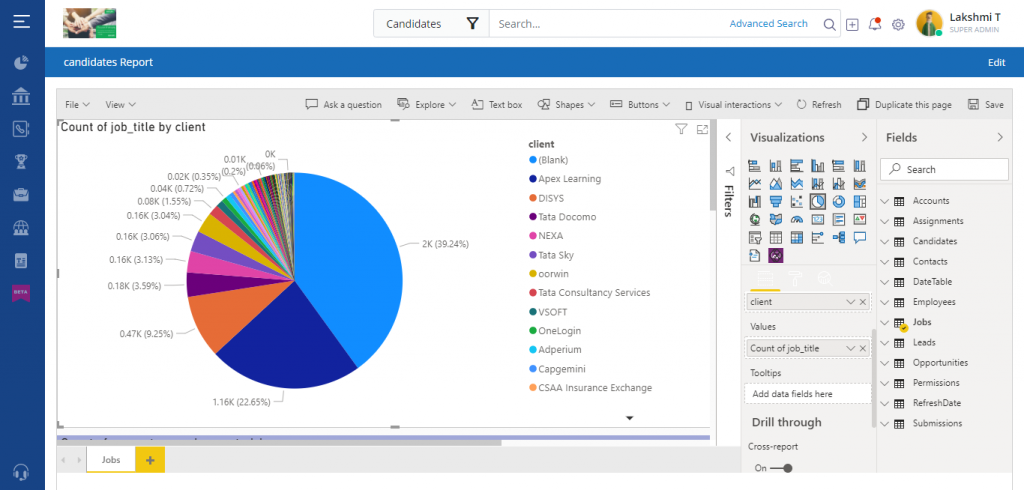 Oorwin BI Reports turn all related sources of data into coherent, visually immersive, and interactive infographics.
Visualizations compiled into dashboards highlight trends or patterns that may not be discovered easily by manually analyzing the raw data. 
At the enterprise level, BI Reports allow the business leaders to find the real story behind the numbers, have more meaningful conversations around the data, and refine business strategy.
Interactive, role-based dashboards – one for everyone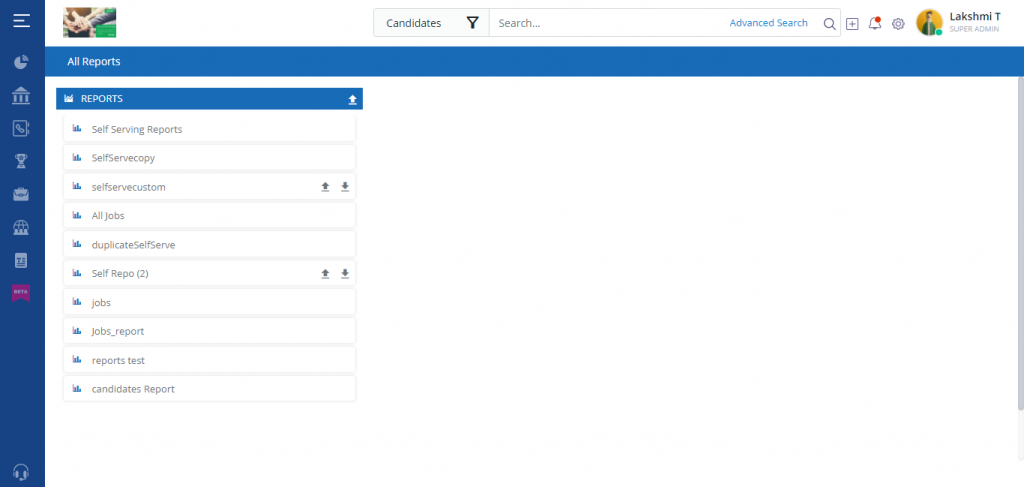 How you harness the potential of Oorwin BI Reports depends on your role, project, or team. The access to reports and dashboards can be customized to suit your business structure.
A recruiter can use BI Reports to track recruitment-related processes such as the progress of hiring, interviews, candidates placed, etc. 
A sales representative can use BI Reports to track the progress of all opportunities, find patterns in past deals to discover new opportunities, and to effectively forecast demand and supply shortages. 
HR managers can use BI Reports to effectively track and analyze onboarding processes, employee performance, skill shortages, and all other human resource parameters.
Self-service, enterprise-level analytics
Oorwin BI Reports gives you an analytics platform that scales from individuals to the organization as a whole.
With self-service analytics, your recruiters, sales representatives, and HR managers can make the best, data-backed decisions and drastically improve their KPIs.

Oorwin BI Reports ensures company managers and corporate executives have easy access to highly valuable, enterprise-level insights to inform strategy and achieve business goals.
Want to give Oorwin a try? – You can request a Oorwin product tour here.
Popular Articles..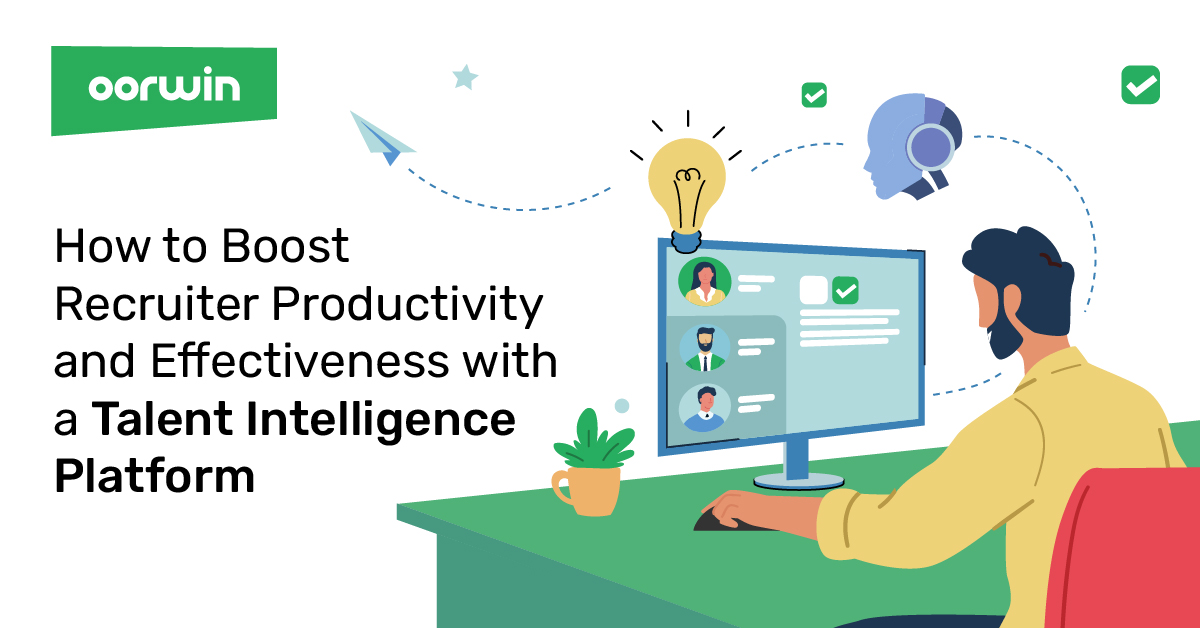 1min read / 3-Aug-2022
Get the latest Oorwin releases, updates, success stories & industry news
delivered to your inbox.