Back
Oorwin: HackerEarth Integration
How to integrate HackerEarth with Oorwin?
HackerEarth is one of the leading candidate assessments tools in the market today. In, this article on HackerEarth with Oorwin you will learn how to integrate them. The following topics would be covered in this article:

Setup Oorwin ATS with HackerEarth
HackerEarth – Oorwin Guided Tour
So, let us move forward with this article and understand how to set up Oorwin's integration with HackerEarth.
Setup Oorwin with HackerEarth
To setup HackerEarth on Oorwin ATS, follow the below steps:
Click on the Marketplace icon on the left navigation bar -> Uncheck All -> Select Assessment Tools -> Click on the 3 dots near HackerEarth's logo -> Click on Configure.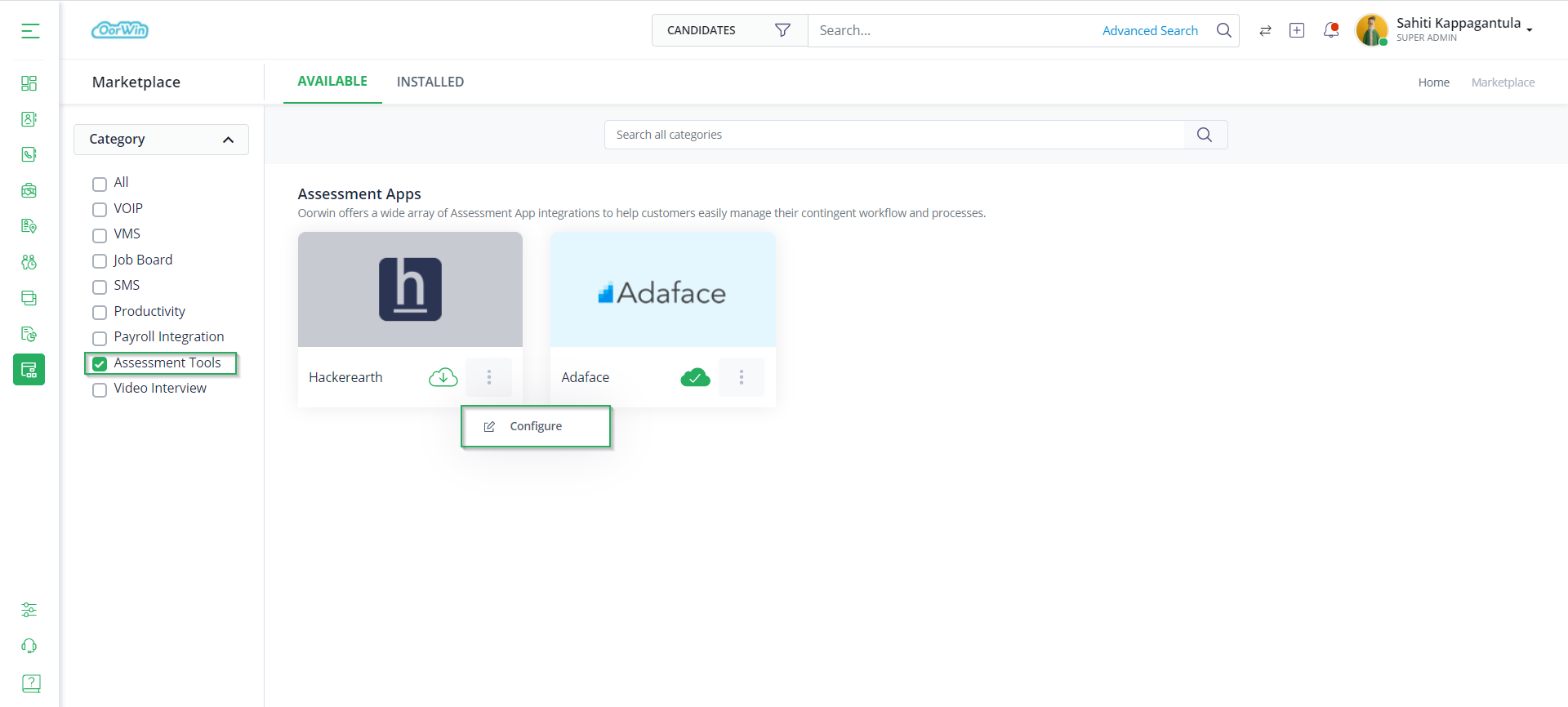 Click on the Accounts tab and then click on Add Account. Refer below: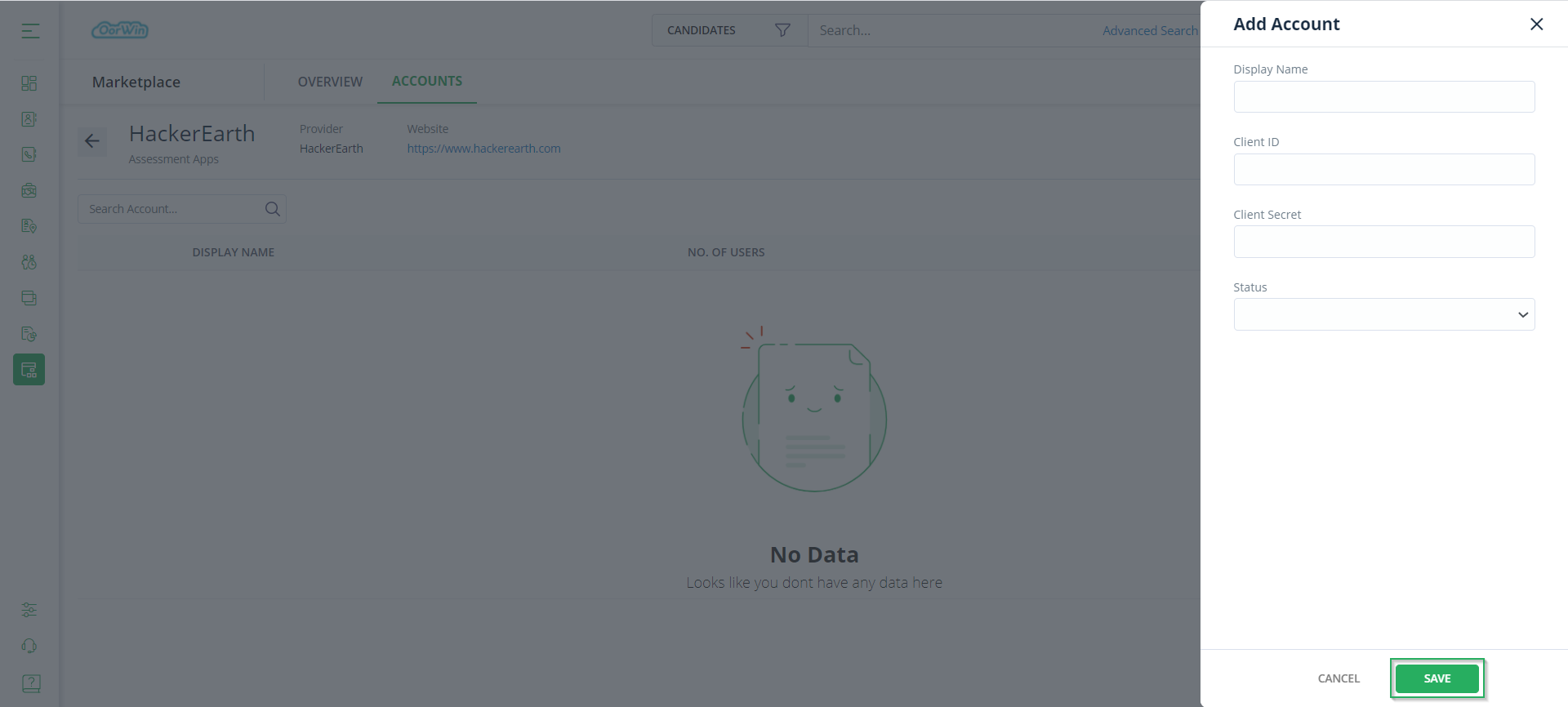 Once you have added your HackerEarth account to Oorwin, you can then add the users to whom you wish to give access.  Moving further in this article on Oorwin's integration with HackerEarth let us understand how to see these features on Oorwin's portal.
HackerEarth – Oorwin Guided Tour
Note: HackerEarth features in Oorwin are seen in Jobs, Candidates, Submissions & Assessments module. In this article, we will cover from Jobs module.
Let us look into the steps of initiating an assessment.
To initiate an assessment for a particular job, go to Jobs module -> click on a Job ID -> Go to Job Details page -> click on Tag Assessment.

Now, choose the assessments by clicking on the radio button ->  Click on Tag Assessment to only add the assessment. Incase you want to initiate it directly from there, then click on Tag & Initiate Assessment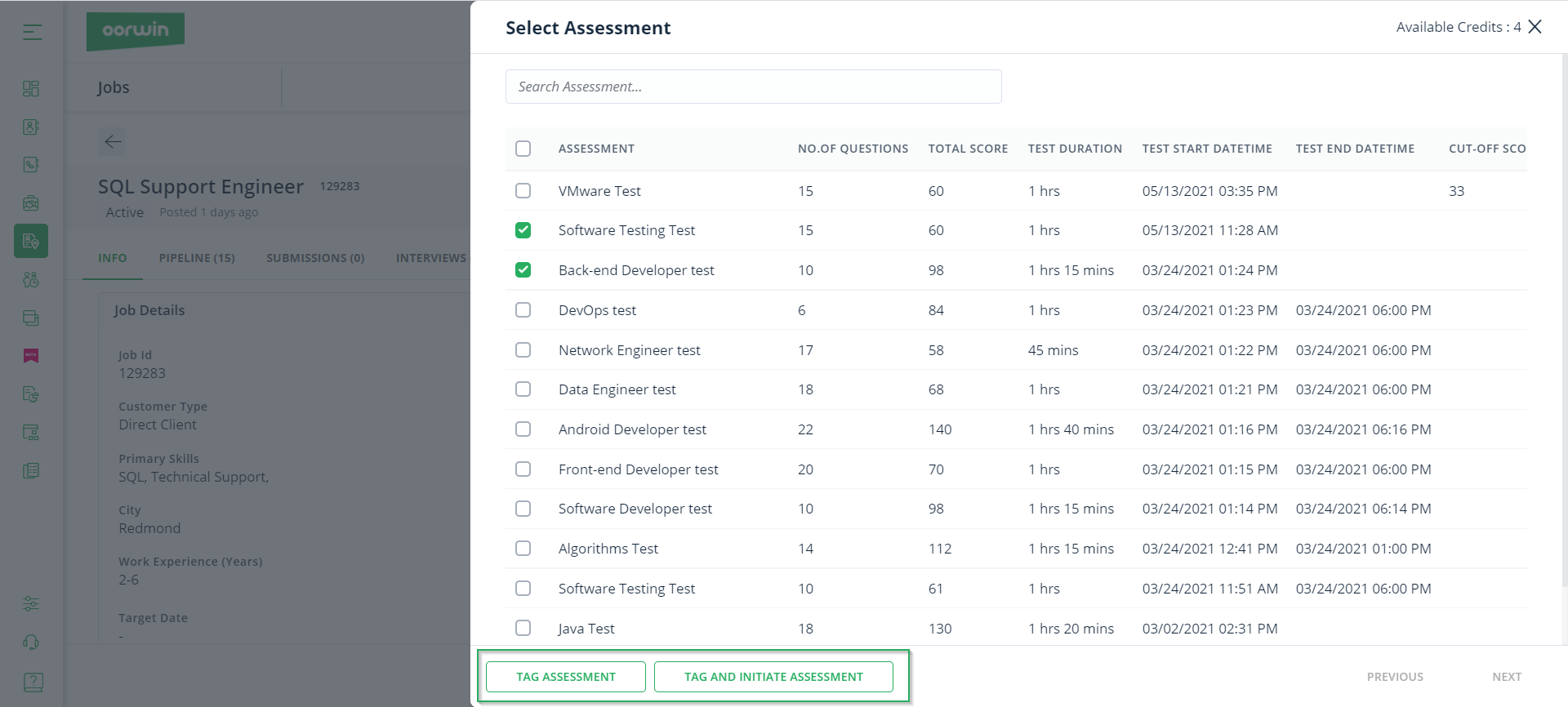 Considering that you have clicked on Tag Assessment, you will now see that the chosen assessment is added under Assessments tab in job details page. Now, select the assessment you wish to initiate and click on Initiate Assessment.

Next, you have to choose the candidates to whom you want to send this assessment, and then click on Initiate Assessment.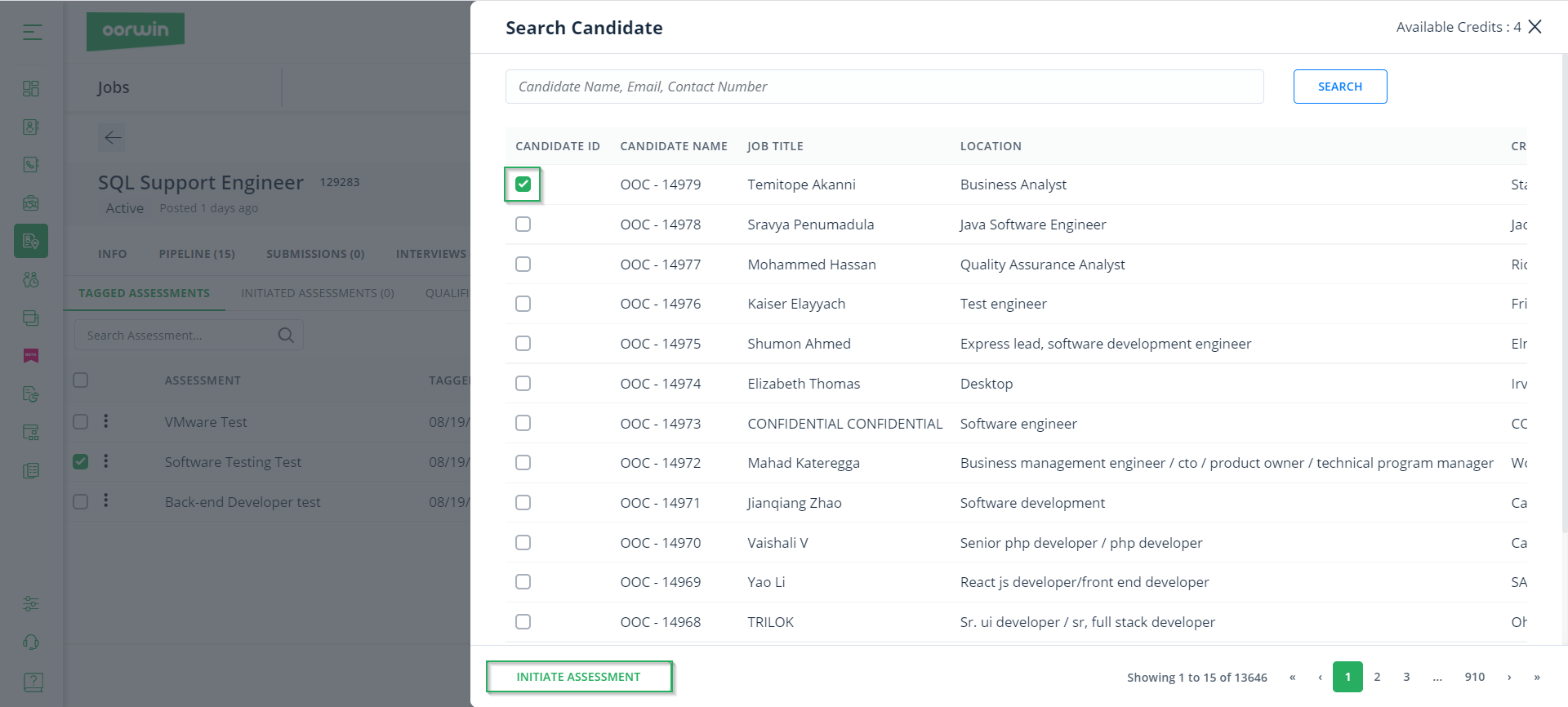 Once candidates start submitting the assessments, you will find the candidates sorted into qualified and disqualified categories under the assessment tabs. Kindly note, that the sorting of the candidates is based on the qualification criteria you mention while creating an assessment in HackerEarth.

With this, we come to an end to this article on Oorwin's integration with HackerEarth. So, if you are interested to know more about Oorwin's ATS, take a product tour today or contact us on +91-8977801805 / USA: +1877-766-7946 to talk to our product advisors.
Get the latest Oorwin releases, updates, success stories & industry news
delivered to your inbox.