Back
How to Find, Engage and Hire Passive Candidates
6min read / 26 May 2021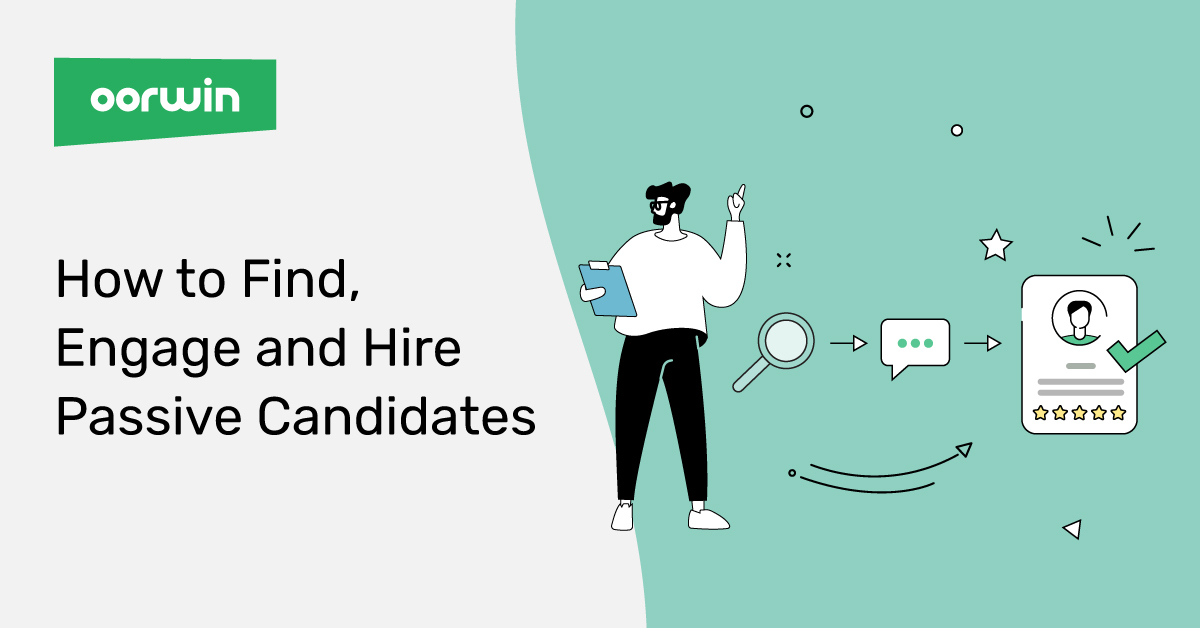 The biggest challenge recruiters face is that the best candidates for any given job are usually not actively looking for a job change.  This article on finding passive candidates empowers recruiters with the tips, tools and strategy they need to find, attract, and hire the best candidates—always
When it comes to recruitment, finding the right candidates is key to success. Most recruiters would however agree that not all potential candidates are actively looking for a job change. These are what we call passive candidates.
Many a time, the best candidates for a job are not actively looking for a job change. It is therefore important that recruiters expand their talent pool to include the non-active section of candidates to find those that best match the requirements.
Studies have shown that approximately 85% of the workforce is made up of passive candidates, and 45% are open to speaking to a recruiter and changing their job. That is a huge percentage of working people which unfortunately the recruiters will not find in the usual places.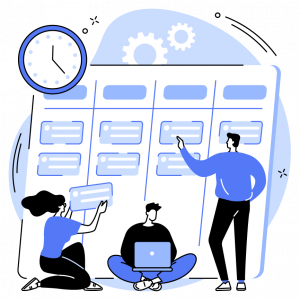 In this article, we will discuss ways to find, connect with and engage passive candidates to help recruiters improve the quality of hire and increase the chances of successful placement.
What is a Passive Candidate
A passive candidate is someone that is already employed and not currently looking for a new position. This group accounts for 85% of the workforce. The benefit is that, since they are not looking for a different job opportunity, they probably will not be interviewing with anyone else. Approximately 45% of this group of people is open to speaking with a recruiter about a new opportunity.
With 45% of the workforce not looking for a new job but willing to discuss a new opening, proactive sourcing like the social network will be your best bet for finding this group of candidates. However, it might be difficult to distinguish a passive candidate who is interested in speaking to you from one that is not. 
Different types of candidates have different levels of interest, so your recruitment strategy must be specific to effectively find, recruit, and then hire the best candidates. Let's now discuss the best ways to find and engage passive candidates.
Are passive candidates better hires?
So how do we know that passive candidates are better hired? Since they are good at their work, they are valuable assets to their current companies. The lack of urgency for a new job means that passive candidates will be less likely to be interviewing with other companies, which means less competition for you. It is also doubtful that they will lie about their skills. They won't feel like they need to, as you reached out to them first.
Passive candidates are more satisfied with their current role than active candidates, which means that it will be harder to win them to your company. However, that does not mean that they are not open to better opportunities.
Finding passive candidates
This is easier than you think. Start out by using social networks like LinkedIn, and post a job explaining who you are looking for, then build rapport first, sell later. Gain their trust, and demonstrate your interest in speaking to them. Then, gently tell them why this job will benefit them.
The best way to reach passive candidates is through social media. Use social media accounts like Facebook, Instagram, or LinkedIn and post a short but to-the-point message explaining who you are and whom you are looking to hire. People following your profile may well know someone who fits the job description, and they might work for you as an extension of your network.
Getting Attention of Passive Candidates
So how do you get them to notice you? Keep it short and sweet. Think from their perspective and think about what would work. Just like what you would like your active applicant to do, you want it to look like you have done your research and you came prepared.
To find something interesting about them that you can use later, you might want to start with LinkedIn. Bring something up that you saw on their LinkedIn profile to gain their trust, and demonstrate your genuine interest in making rapport with them.
Listening to requirements of Passive Candidates
With people not looking for a job, there is no use in sales pitches. What you want to do with this group of people is to build rapport. To start building a rapport, take the time to listen to what they want. Only this way, you will get enough trust to take them further down the line. Additionally, by listening first to what they have to say, you can identify whether they would be suitable for the job.
If you've done your research on the individual, you can use charming points about them as talking points or ice-breakers. Demonstrating that you did your research and care about the prospect will put you in a far better position than other recruiters who did not do this.
Building trust
When you accept a job application, you expect your candidate to have a tailored CV made especially for you and towards your job offer. That works both ways. You have a bigger chance of winning a passive candidate when they think that you care. Therefore, you should also tailor how you communicate with them.
Sending a bunch of generic emails will not work here. Remember that these people already have an employer, and they do not care about contacting you as much as you would like to make contact with them. Make them feel like you genuinely want to approach them because of their expertise. Otherwise, another one of your emails will end up in the spam box.
Not to mention, those passive candidates probably get this kind of email all the time from other recruiters, so do not expect a reply if you do not put enough work into it. For you to win, your strategy must stand out.
Making their gains obvious
How do I gain from this? You must state what they gain from working with you and why you are better than their current employer before they even ask. That is crucial in engaging with passive candidates, as they will ultimately have to put in a lot of time and effort if they were to continue with you.
Since they may already be comfortable in their current job and location, you must do better than the other did to lure them to your company. Gently let them know why this new position will benefit them. Draw upon your knowledge of their situation, find their pain, and give them the solution.  
Keeping the door open
Engaging with passive candidates is more complicated than active candidates. It requires from your side special techniques and persuasion. Nevertheless, this hard work will pay off. If you target passive candidates, you will be hiring quality candidates. If you want to recruit this kind of talent, it is crucial to avoid making it look like a sales interaction.
Even if this candidate passes on the proposition at this moment, they may come back to you later in the future. Hence, keep the door open and continue engaging with other candidates.
Take our Oorwin product tour today.
Popular Articles..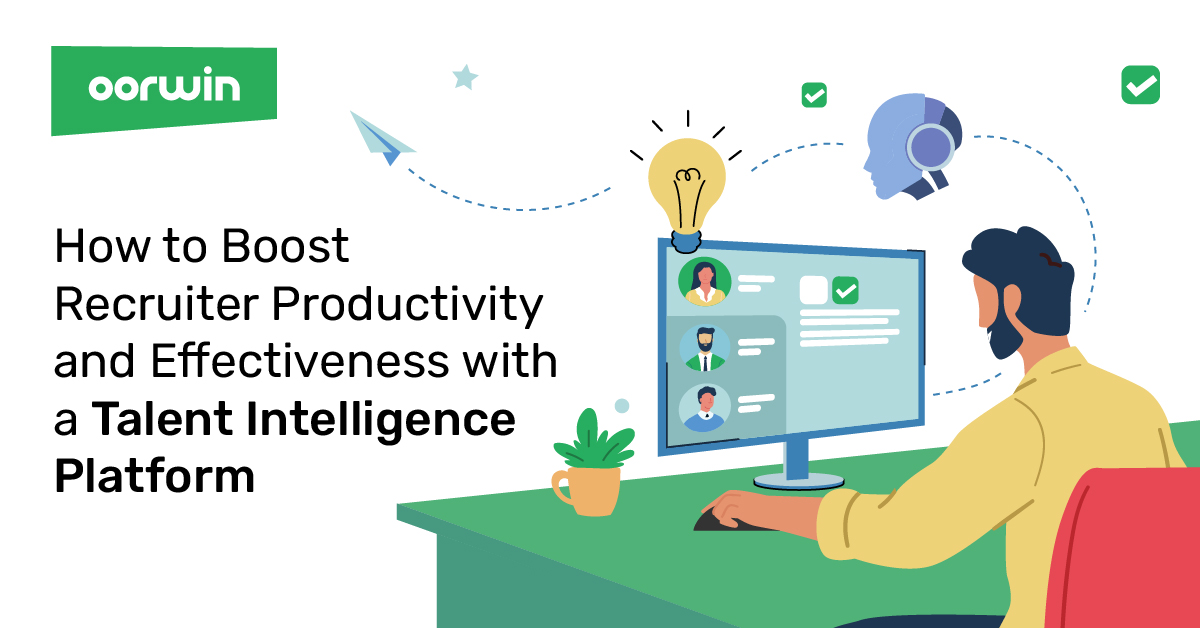 4min read / 3-Aug-2022
Get the latest Oorwin releases, updates, success stories & industry news
delivered to your inbox.