Back
What are MX Records?
MX records or also known as mail exchange records are entries in your DNS zone files that specify a mail server to handle a particular's domain email. Oorwin lets you customize your email communications by allowing you to send and receive emails from your company domain through MX records. So, in this article let us understand how can you configure them in Oorwin.
Setup Mail Exchange Records
To setup MX records in Oorwin, click on Settings -> click on Email DNS under company profile.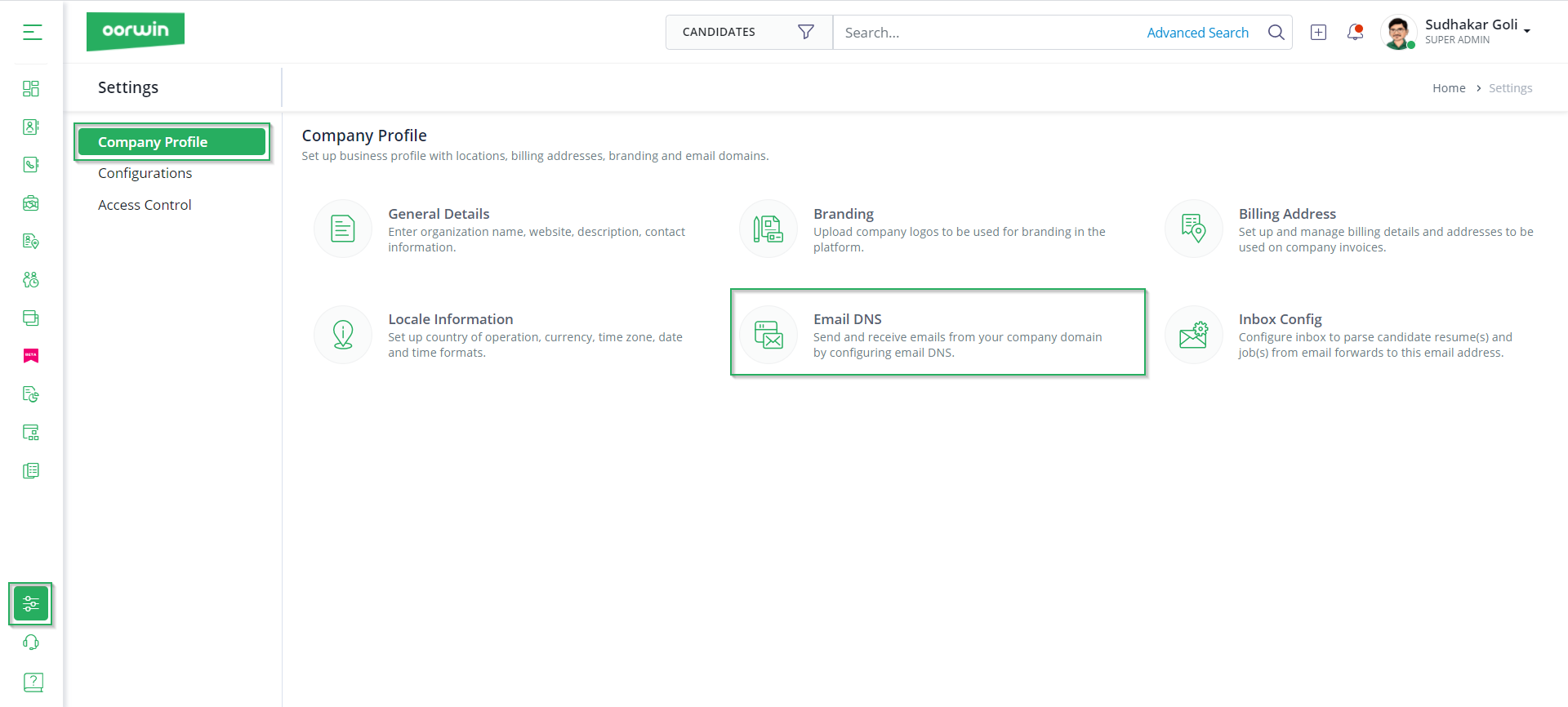 Next, under the Add Domain section, enter notify.yourmaildomain.com and click on Update.

Further, create a DNS (Type) record on your domain with the DNS details mentioned on the screen.

Then, enter the Host name and click on Verify, once details are updated on your domain. You will observe a green tick for the verified records as in the above image.
With this, we come to this article. If you are interested to know more about Oorwin's products, take a product tour today or contact us on +91-8977801805 / USA: +1877-766-7946 to talk to our product advisors.
Get the latest Oorwin releases, updates, success stories & industry news
delivered to your inbox.