Back
Install Outlook Plugin
Email communications are provided by multiple providers and Outlook is one of the most popular ones. Today, most professionals use Outlook in their day-to-day life and recruiters are no different. So, Oorwin has also launched its Outlook plugin for you to engage with potential candidates and share jobs with them.  In this article, let us understand how to install the Outlook plugin of Oorwin.
Follow the below steps to install and configure the Outlook plugin:
Login to Oorwin Dashboard and click on your profile icon.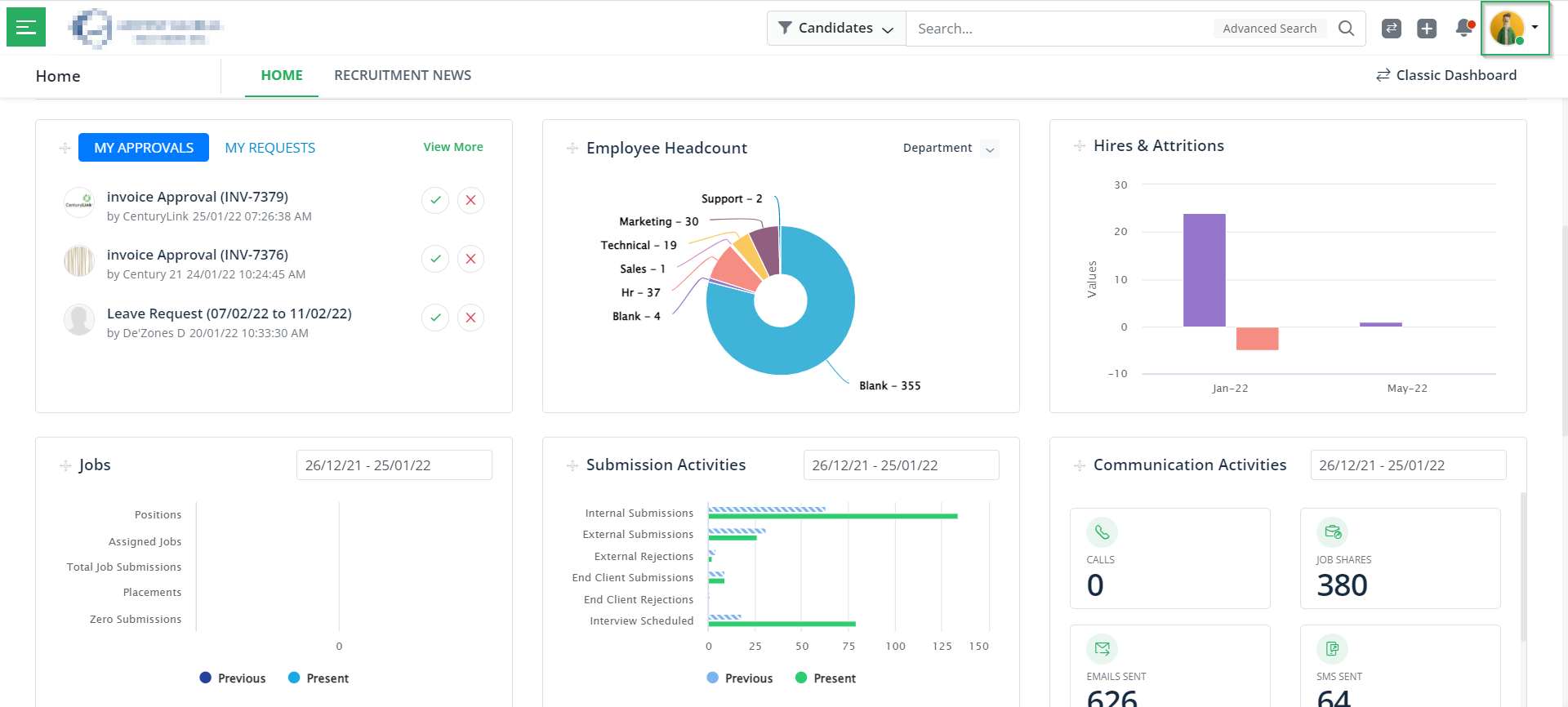 Click on the My Profile & Preferences in the drop-down as displayed below.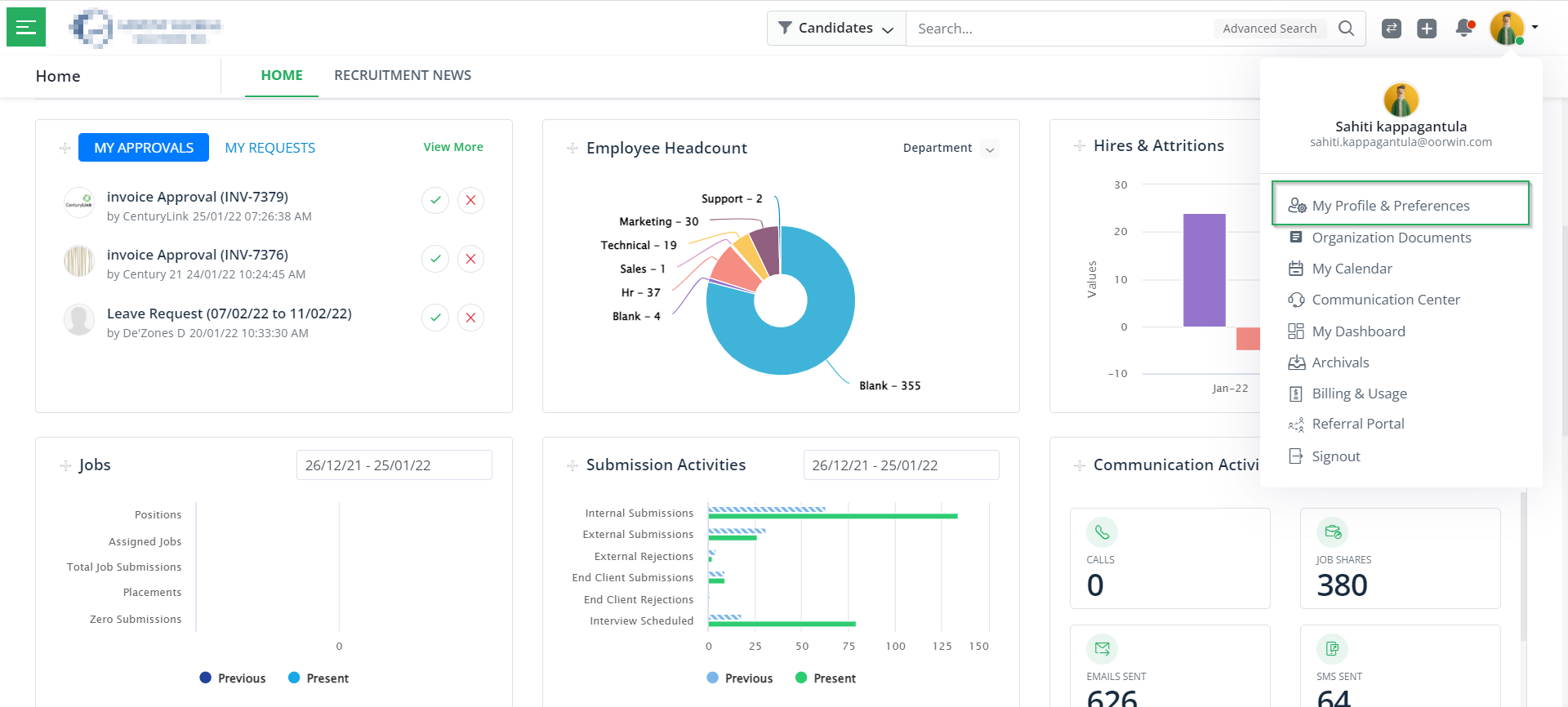 Under the Plugins section, choose the Outlook plugin.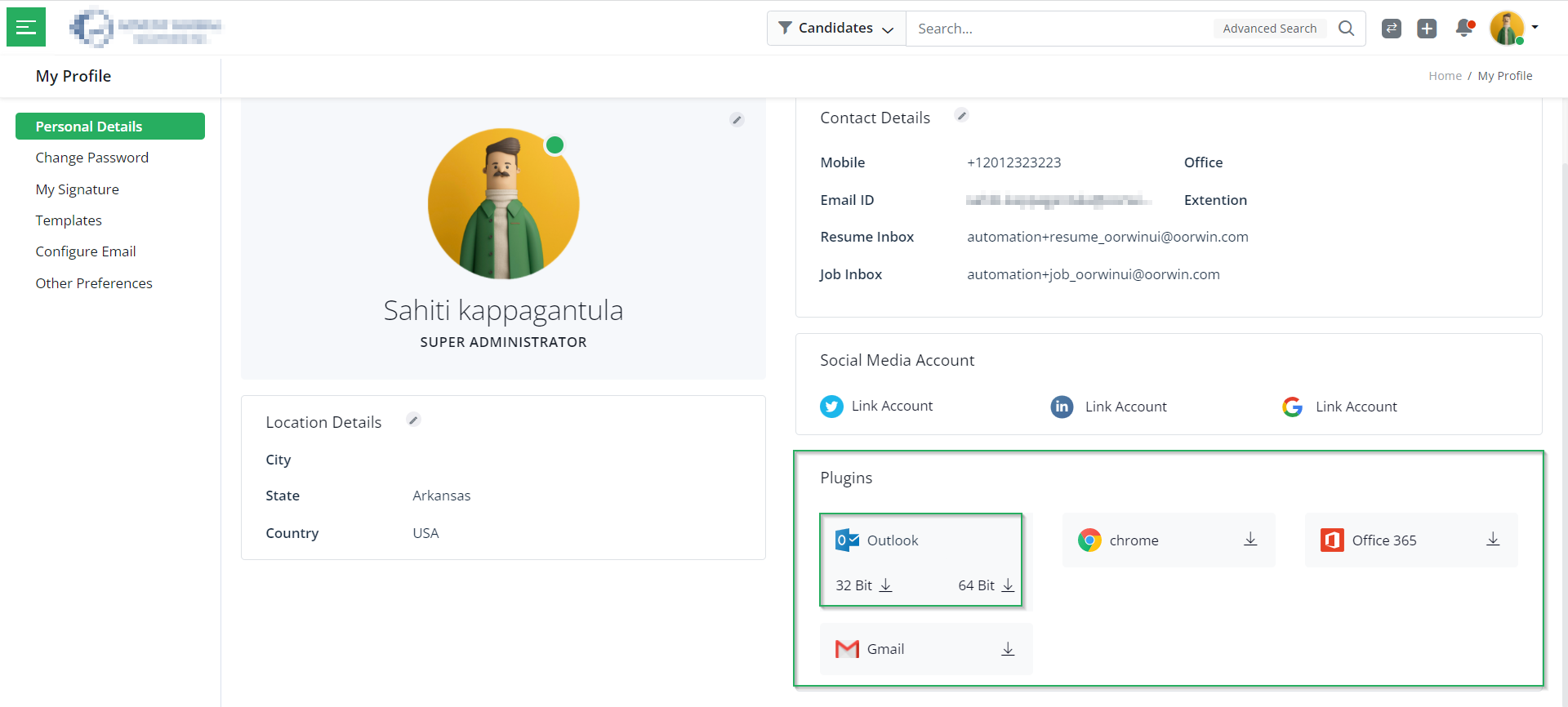 Here, click on the download icon beside the Outlook icon. You can choose either the 64 Bit/ 32 Bit. Here, let us choose 64 Bit.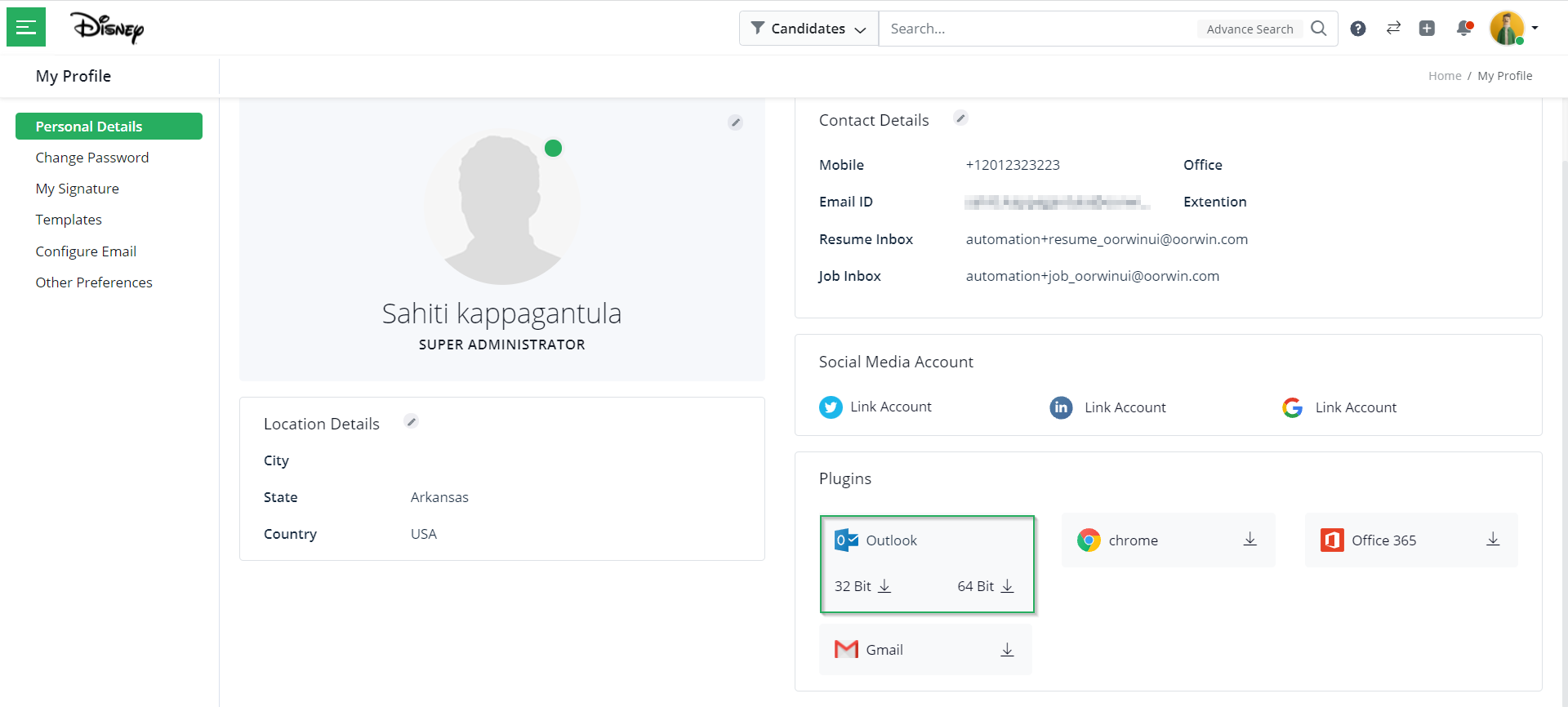 Once the setup.exe file is downloaded,  double-click on the setup.exe file, and click on Run anyway in the pop-up below.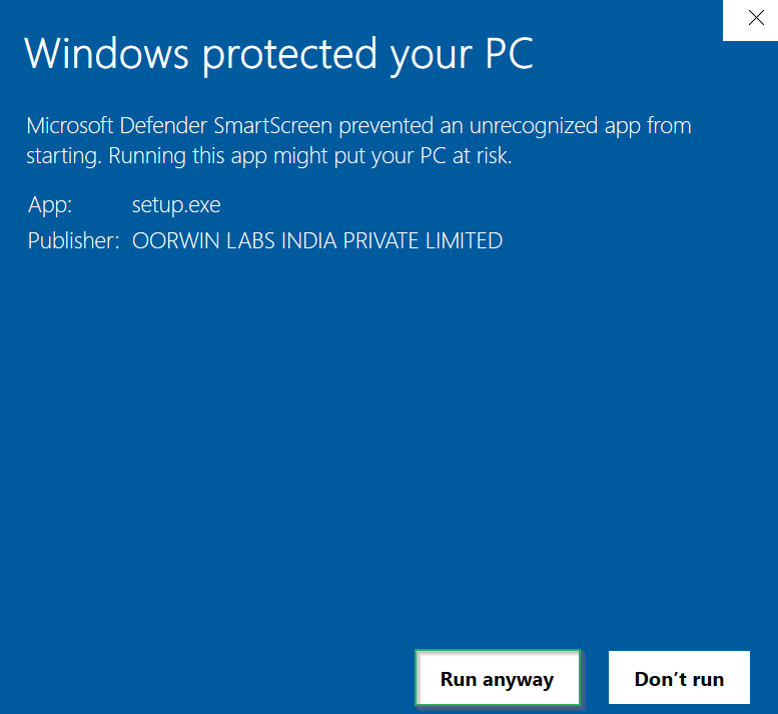 You will see an Outlook account added to the portal. Thus, indicating the plugin installed.
Next in this article on Plugins installation, let us understand how to install the Chrome plugin.
With this, we come to an end to this article. If you are interested in knowing more about Oorwin's products, take a product tour today or contact us at +91-8977801805 / USA: +1877-766-7946 to talk to our product advisors.
Get the latest Oorwin releases, updates, success stories & industry news
delivered to your inbox.