Back
Welcome to Oorwin!
Oorwin is AI-powered recruitment redefining platform which has the capabilities of an ATS along with CRM and HRMS. The platform is designed to improve recruitment, help boost sales and make employee management efficient. Let us get started with Oorwin and know about the following products it provides:
Customer Relationship Management – CRM – For Sales

Applicant Tracking System – ATS – For Recruitment

Human Resource Management – HRMS – For HRs' Process
What makes Oorwin special?
The following are few key pointers on why you must choose Oorwin:
State-of-the-art technology for enhanced recruiter efficiency

Single sign-on and seamless collaboration with sales, recruiting & HR processes

Real-time insights for data analysis from custom BI reports & dashboards

Mobile apps for Android and ioS enabling working anytime, anywhere

Browser/Mailbox plugins for making work seamless

Access to 150+ in-app marketplace integrations

24*7 customer support and in-product guidance
CRM for Sales
Oorwin's AI-powered CRM is one-of-its-kind, which helps you to discover and close leads with accurate sales forecasting and deal closure probabilities.
Oorwin also offers Campaign Management, Customer Insights, and Opportunity management without any third-party tools or integrations.
With Oorwin CRM, you can run successful campaigns, access CRM functions from your inbox, make VoIP calls, send text messages and emails at ease.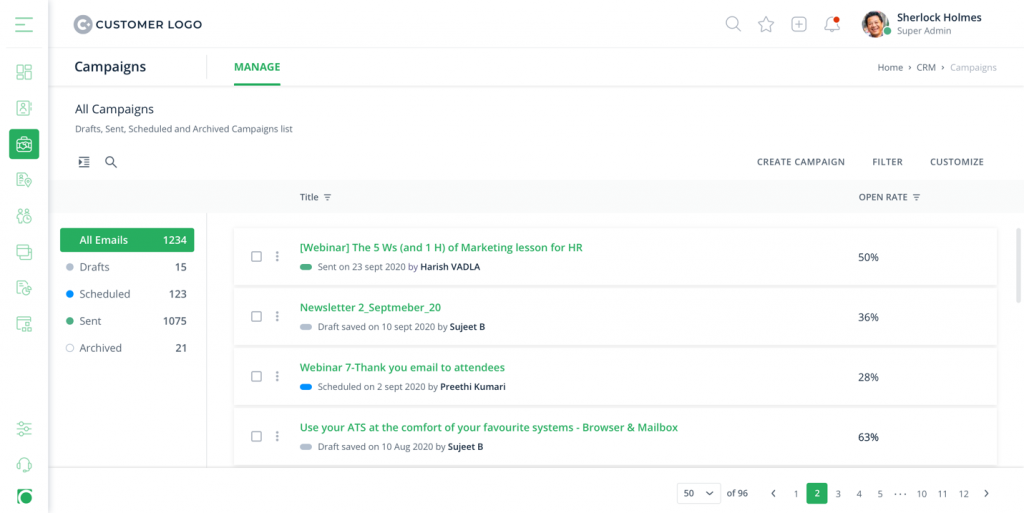 Oorwin CRM Dashboard – Getting Started with Oorwin 
ATS for Recruitment
Oorwin's ATS provides AI-powered semantic search algorithms to find the best candidates instantly, and rank them based on fully customizable criteria.
Oorwin also makes bench management a breeze with features like resume parsing, job parsing, resume harvesting etc. Oorwin also offers a one-of-its-kind feature in the form of a job grabber to automate the process and optimize bench-time.
Oorwin's ATS provides an intelligent/ interactive chatbot that serves as an alternative for automating the pre-screening process for recruiters, thereby boosting productivity.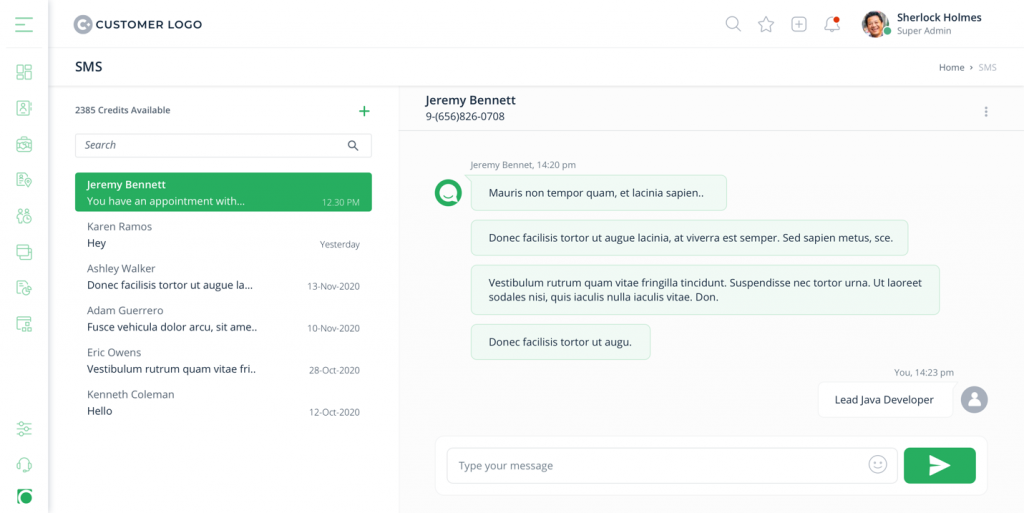 Oorwin ATS Dashboard – Getting Started with Oorwin 
HRMS for HR Management
Oorwin's end-to-end Human Resources Management solution provides hassle-free remote onboarding features like document management systems, triggers for document expiry, and also inbuilt digital signatures.
It is an end-to-end employee management module with features like timesheet management, attendance management, and a handy QuickBooks integration for seamless invoice management negating the need to switch to multiple applications.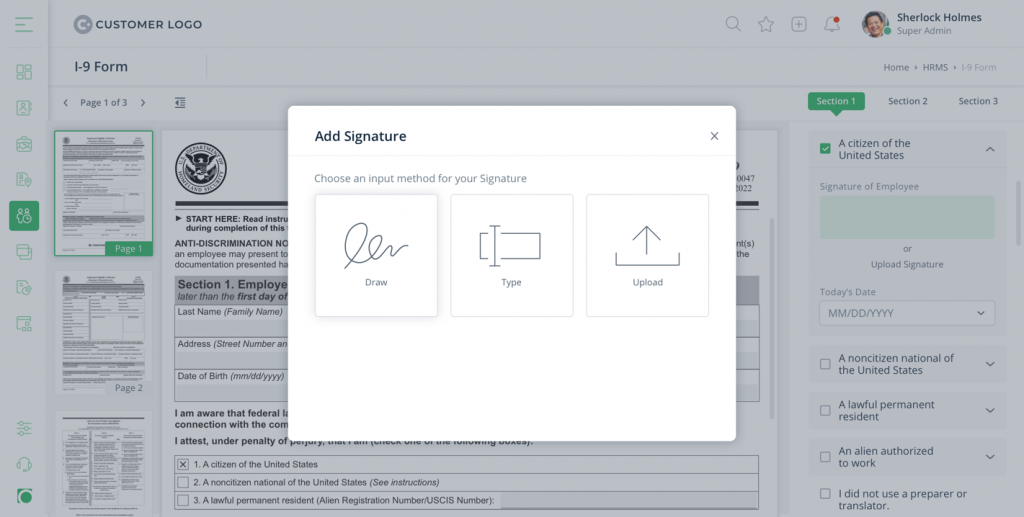 Oorwin HRM Dashboard – Getting Started with Oorwin 
Marketplace for seamless integrations
Sales Representatives, Recruiters, and HR Managers invest a great deal of time in various types of apps. Oorwin now makes these integrations easy breezy with a marketplace for integrations across job boards, VMS, VoiP & SMS providers and many others. The marketplace offers 150+ integrations which can be filtered by category or geography.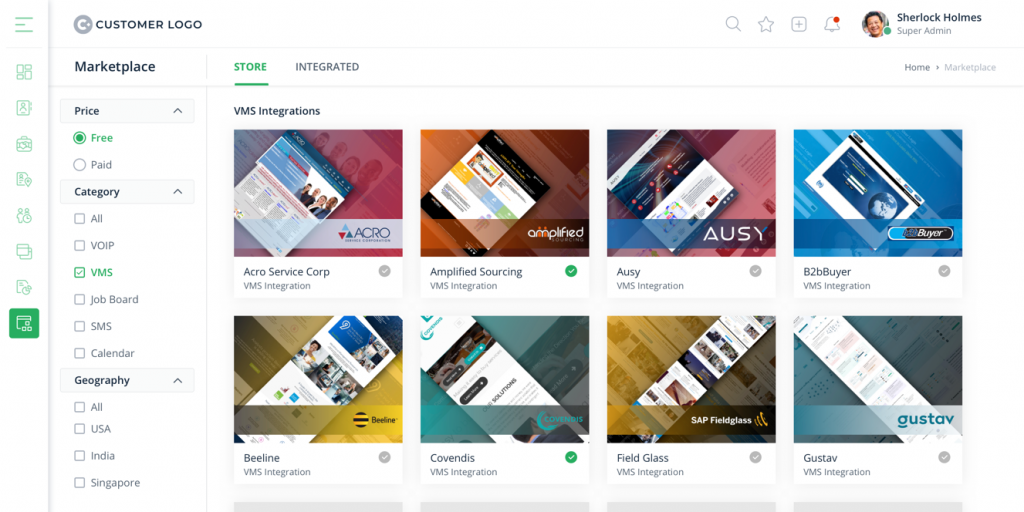 Oorwin Marketplace – Getting Started with Oorwin 
Oorwin offers you a plethora of features, add-ons, integrations, and efficient tools that would accelerate the productivity and growth of your business. Keep watching this space for more help documents and tutorials on Oorwin.
If you are interested to know more about Oorwin's products, take a product tour today or contact us on +91-8977801805 / USA: +1877-766-7946 to talk to our product advisors.
Get the latest Oorwin releases, updates, success stories & industry news
delivered to your inbox.