To edit a form, go to Settings -> click on Configurations -> choose Custom Forms.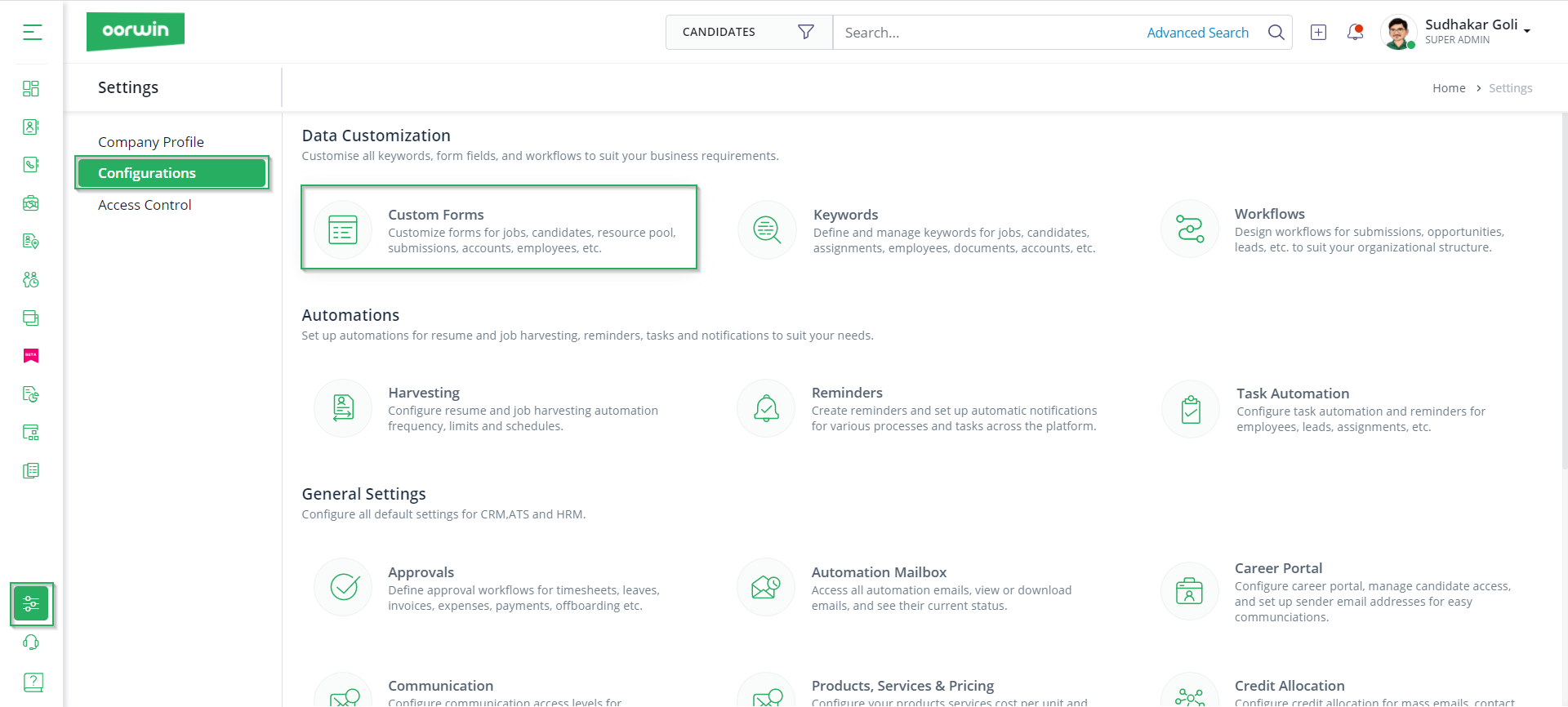 Choose the form you wish to edit, from the left hand side panel. Here, we will choose Jobs form.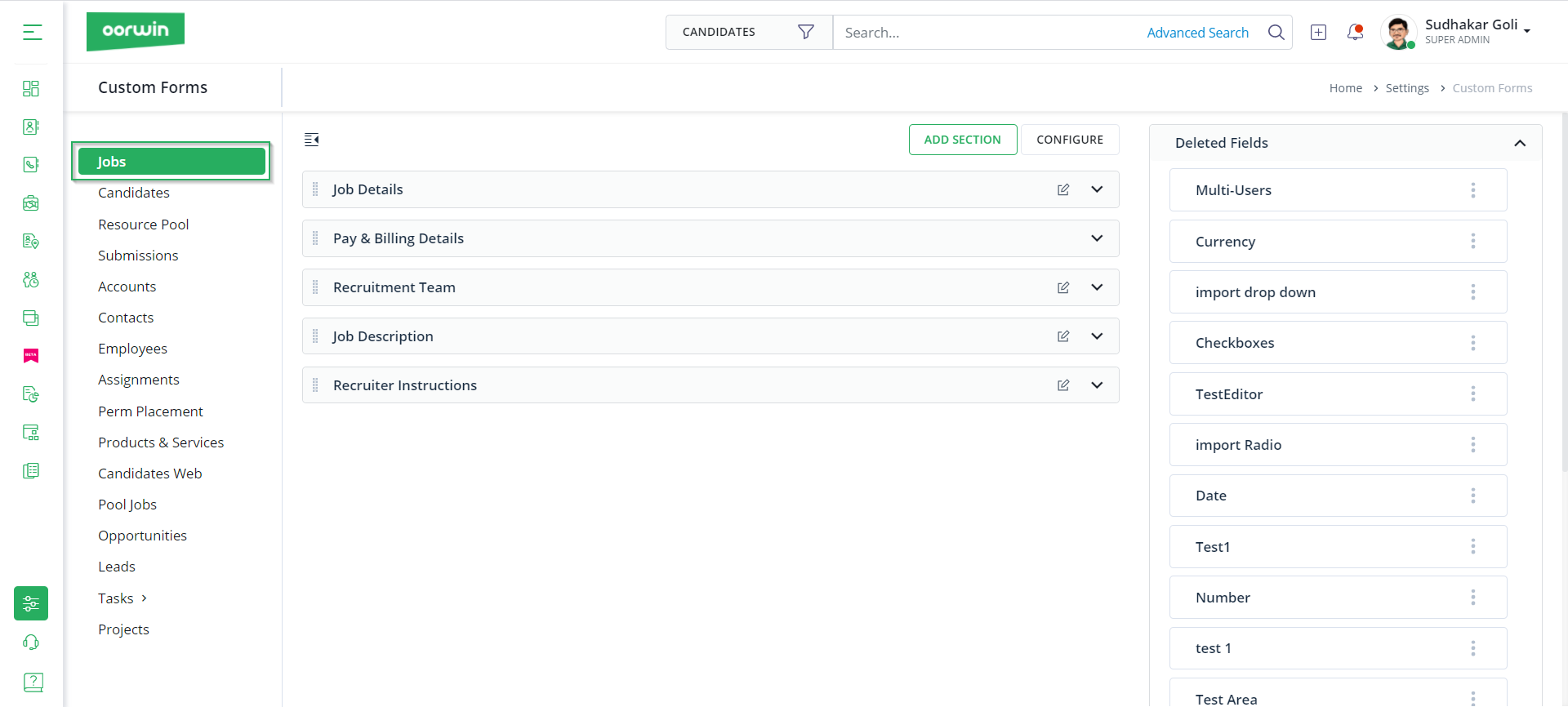 Once you choose the form, you will find options such as Add Section, Configure, Edit Section option as shown below.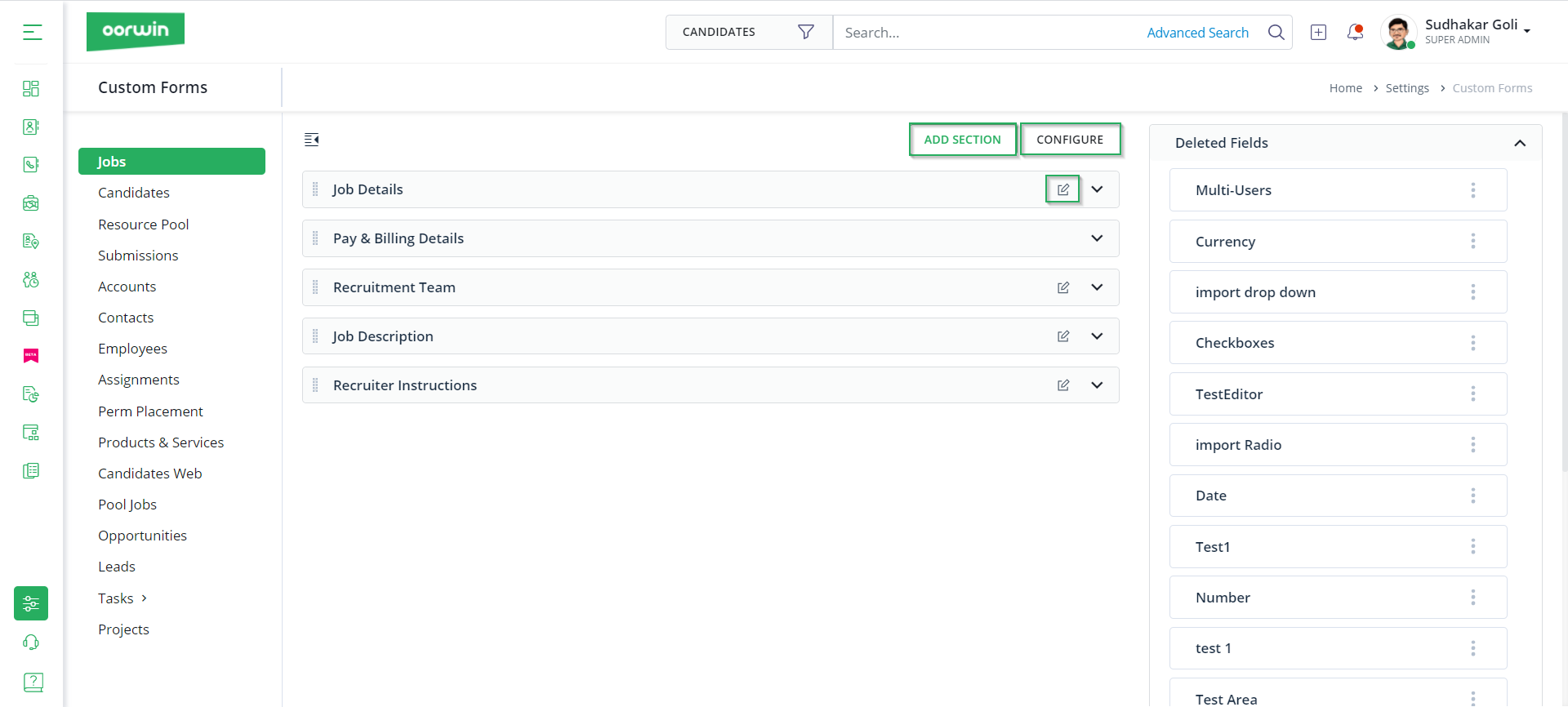 Let us start with Add Section. This section is used to add new sections in a form. You have to click on the Add Section button, mention the Section Name and Access Control who can  fill the form. Then click on Save.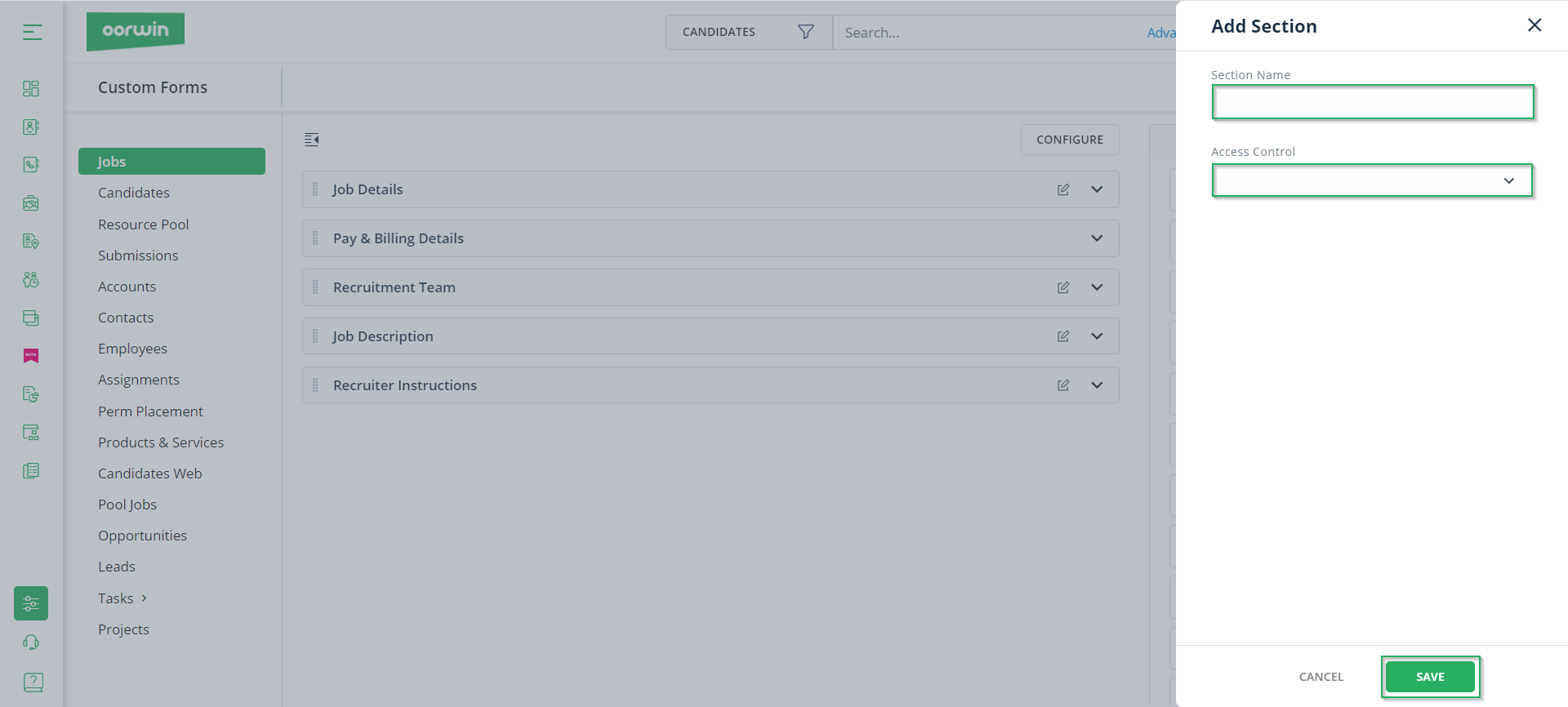 You can also edit section name by clicking on the Edit Section option. Once you click on the Edit Section option, you will see a pop up where you have to edit the section name and click on Save.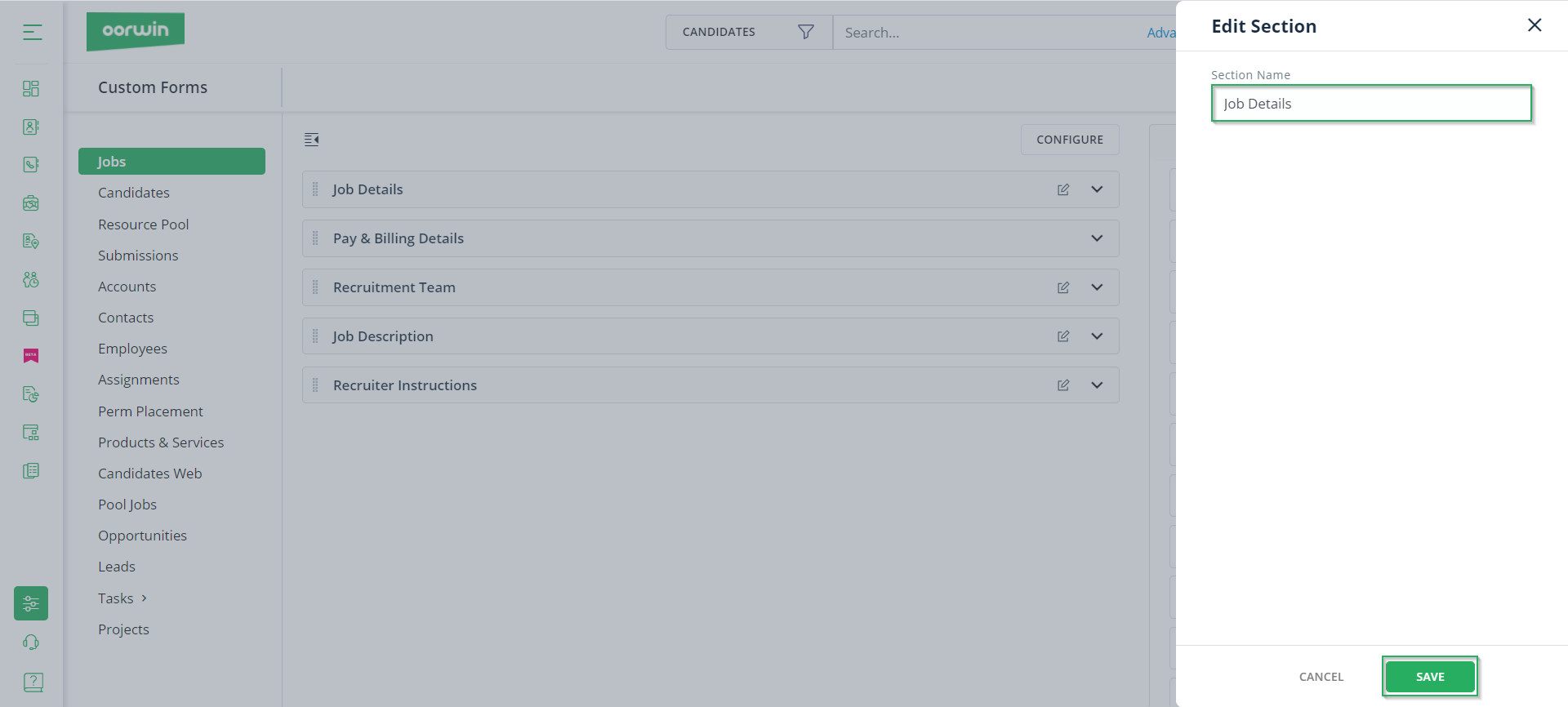 In every section, you can also add fields by clicking on Add Field. Here you have to mention the field type, field name, map the field to parsing field, mandatory field, manage the access control. Then, click on Create.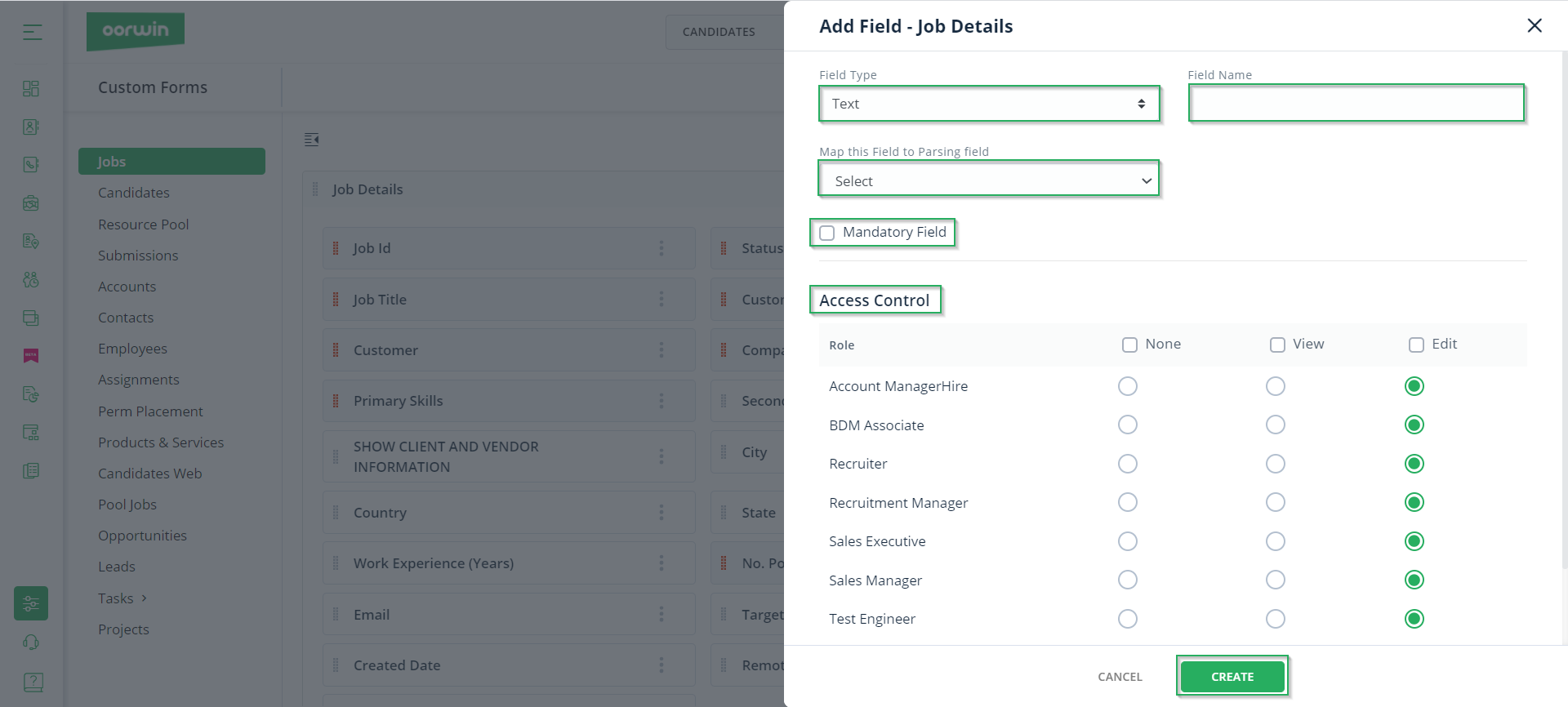 To configure form settings, you can click on Configure, add the field mapping and click on Save.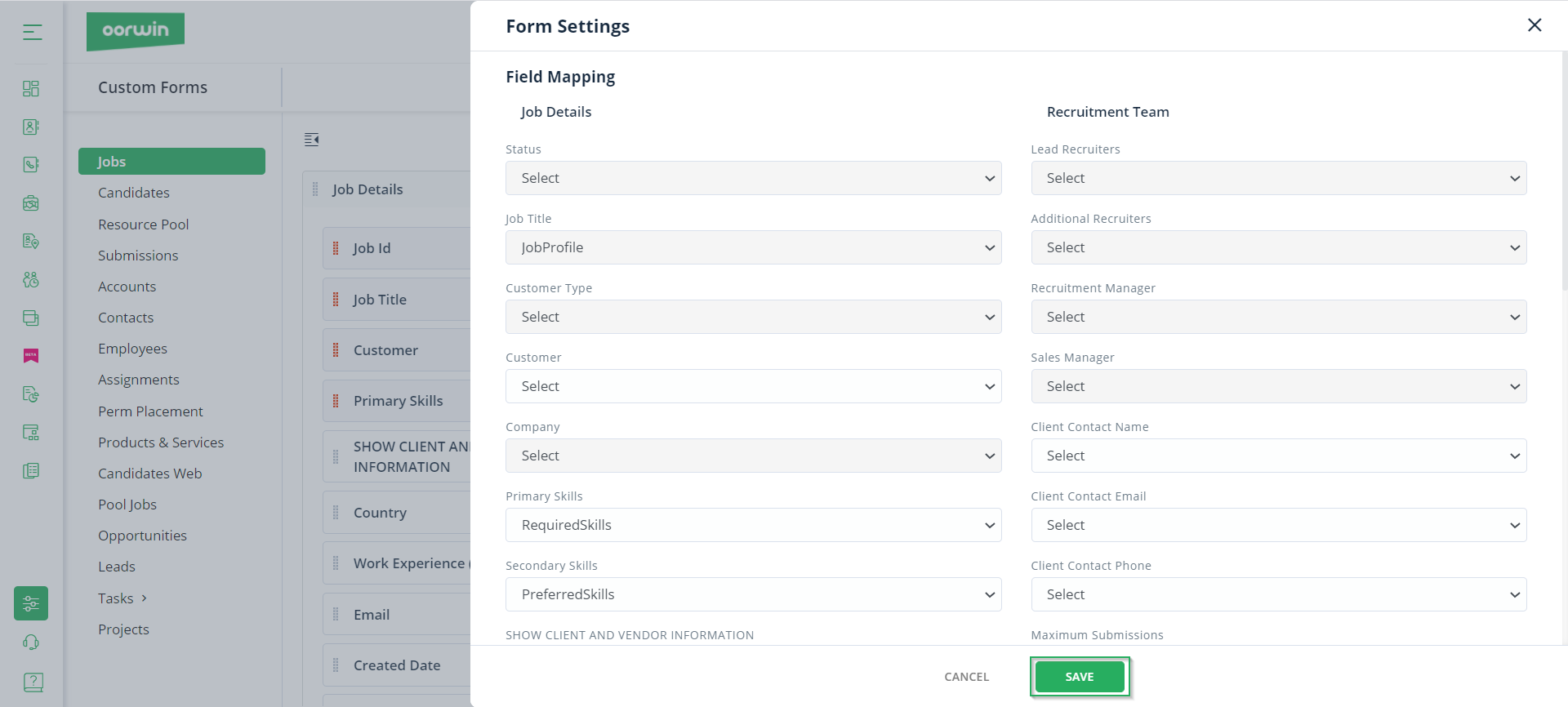 Finally, to delete the fields, you can drag and drop the fields from the form sections to deleted fields section. You can also add the deleted fields back to the form again.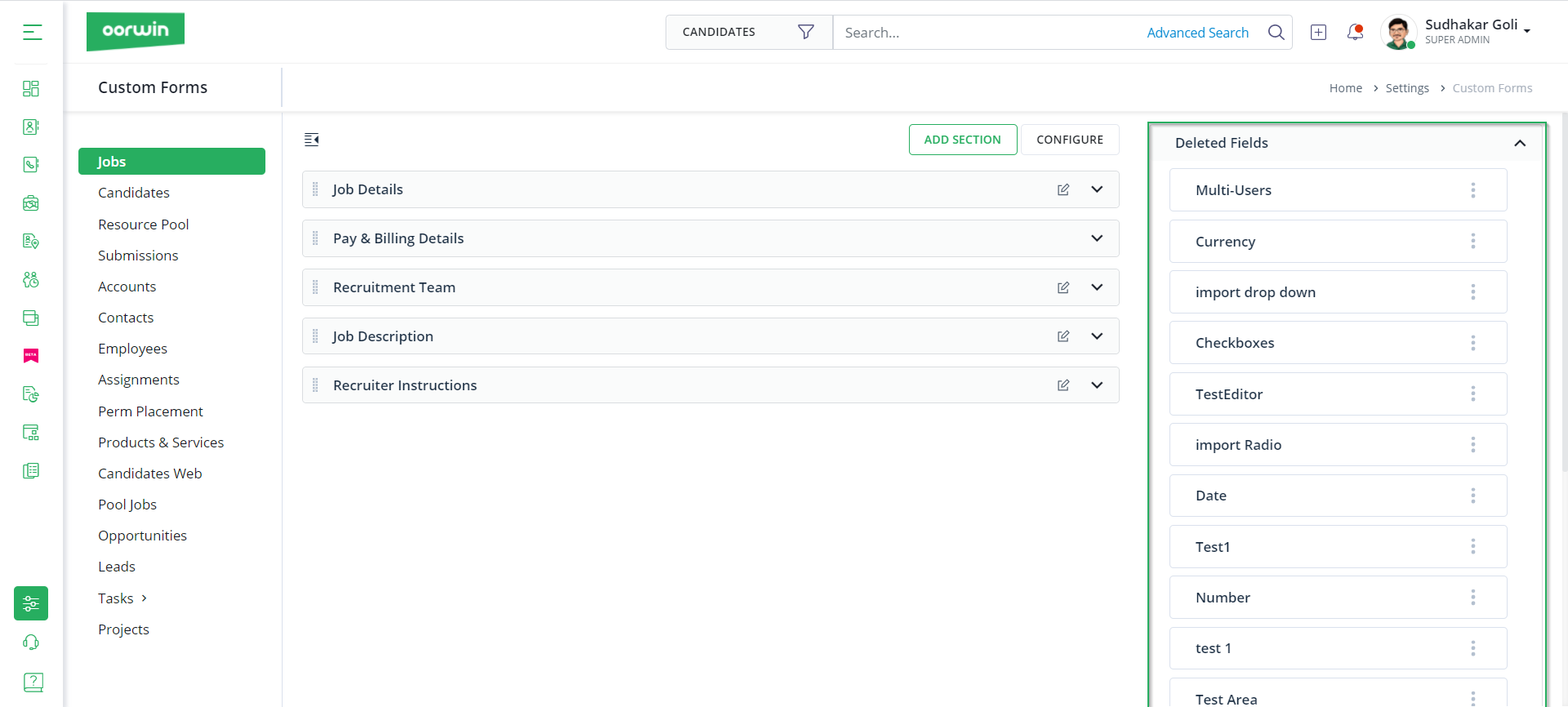 With this, we come to this article. If you are interested to know more about Oorwin's products, take a product tour today or contact us on +91-8977801805 / USA: +1877-766-7946 to talk to our product advisors.