Back
Create Reminders in Oorwin
As working professionals, we often forget to streamline tasks and need constant reminders to finish them. Oorwin comes with an easy-to-use method to create reminders. All you have to do is choose the reminder type, give the messaging and schedule it.
So, in this article, let us understand how to set up automatic reminders and compose and trigger reminder emails.
Set Up Automatic Reminders
To create new Reminders, you have to go to the left side menu panel and click on Settings.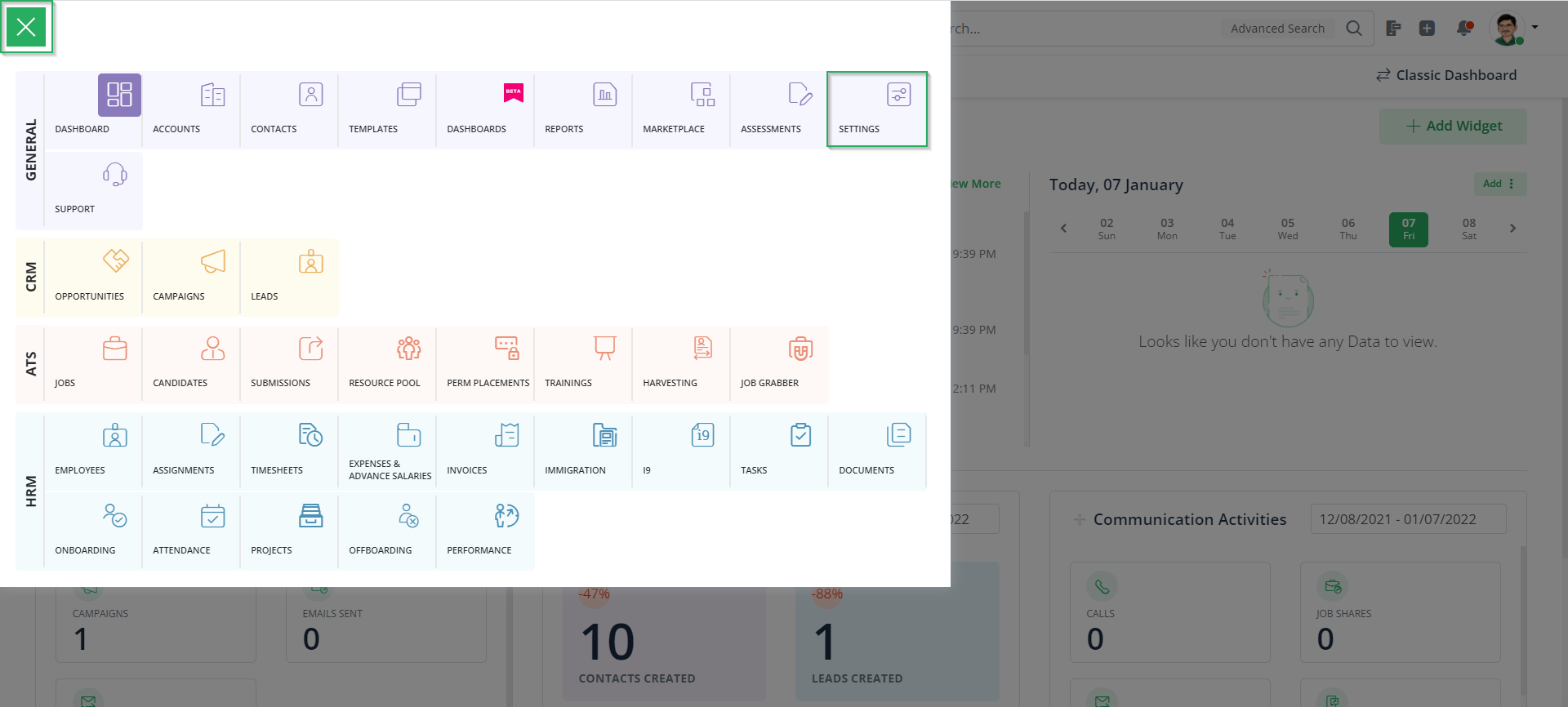 Here, you have to go to Configurations and click on Reminders.
Once you click on Reminders, you will view all the reminders you have added to date, as below.

If you wish to add a reminder, you have to click on Add Reminder on the previous screen, and then you will be redirected to the following screen.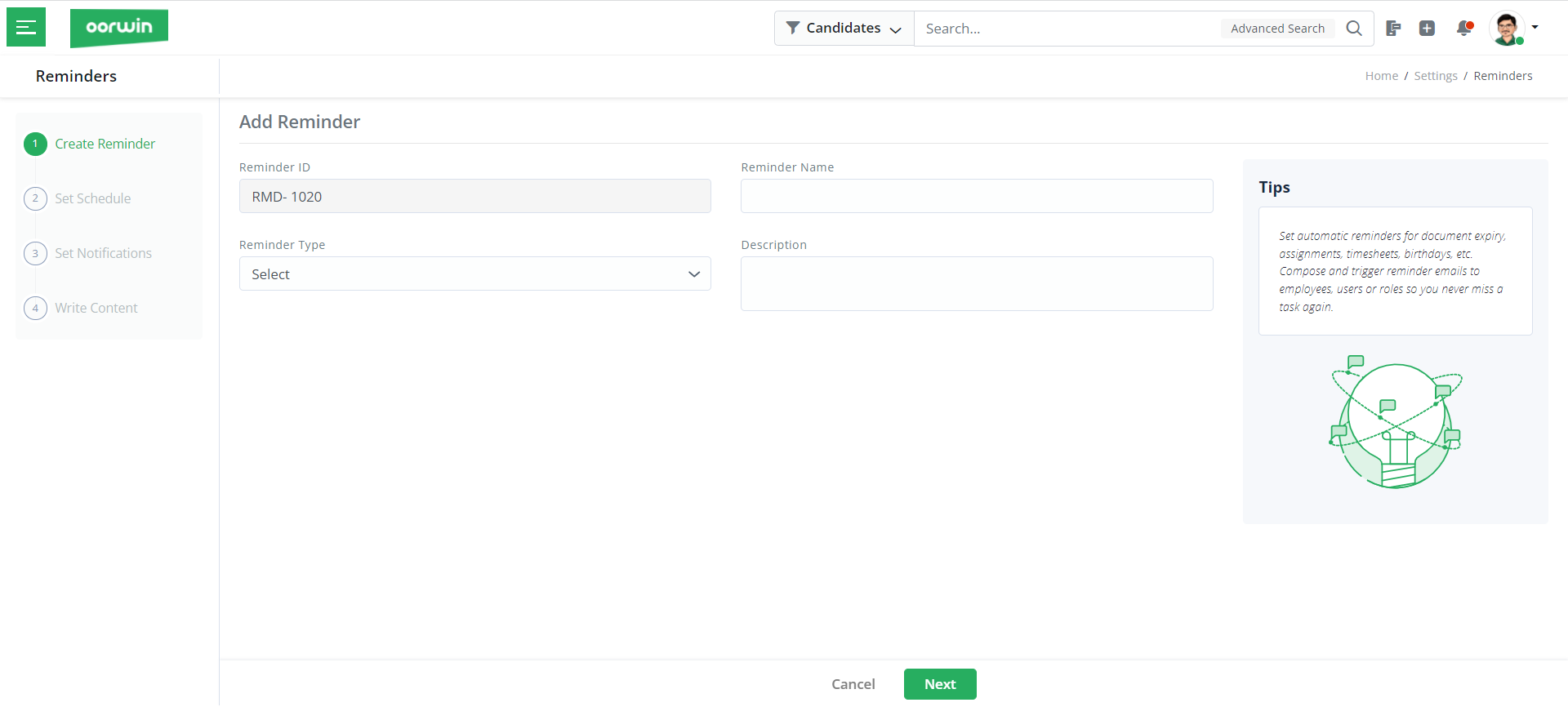 Here, you have to mention the reminder name, reminder type, and description and click on Next.
Note: As you choose the reminder type, you might have to mention other details also, such as roles to consider, type of reminders, reminders module, etc.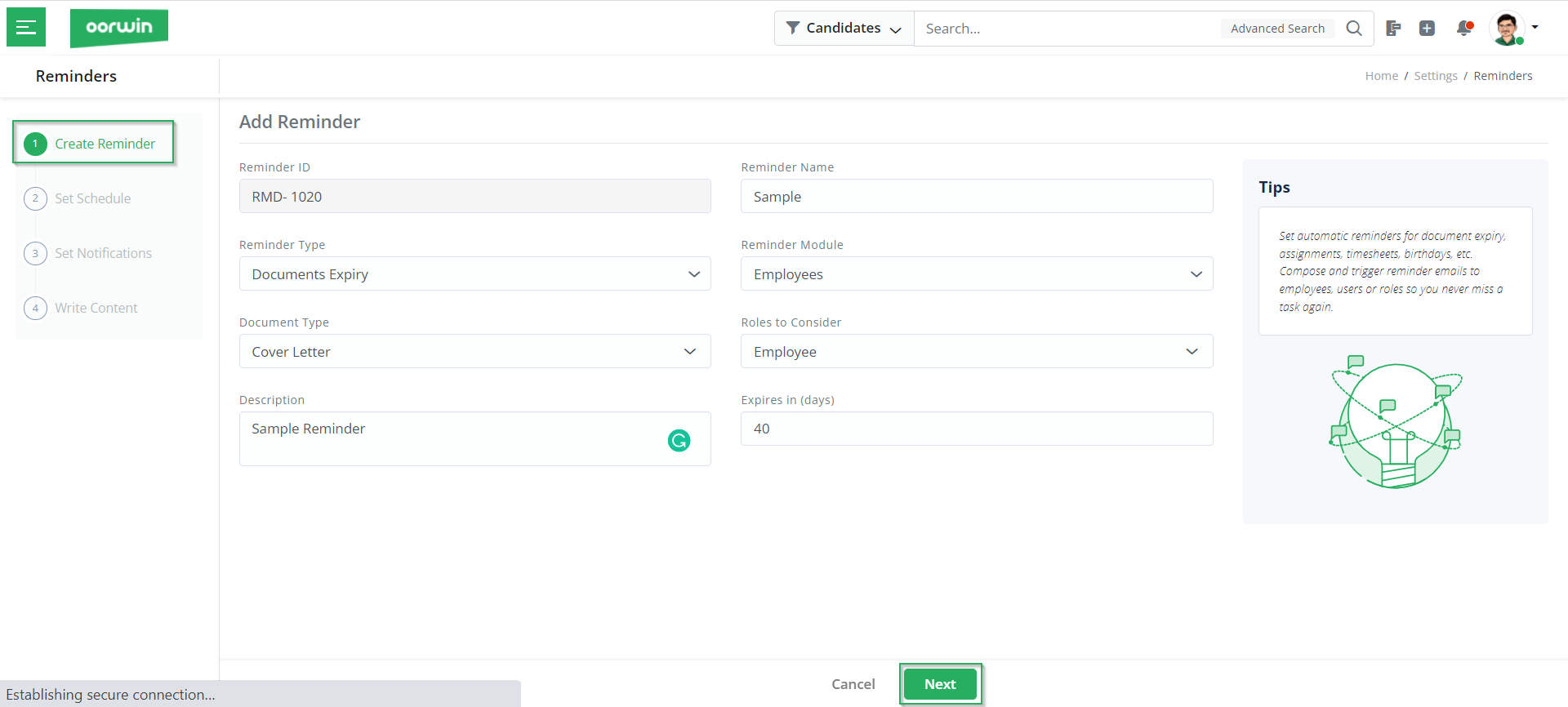 Next, you have to set a schedule where you choose Date & Time, TimeZone, and the cycle, as you can refer to below. Post the selection, click on Next.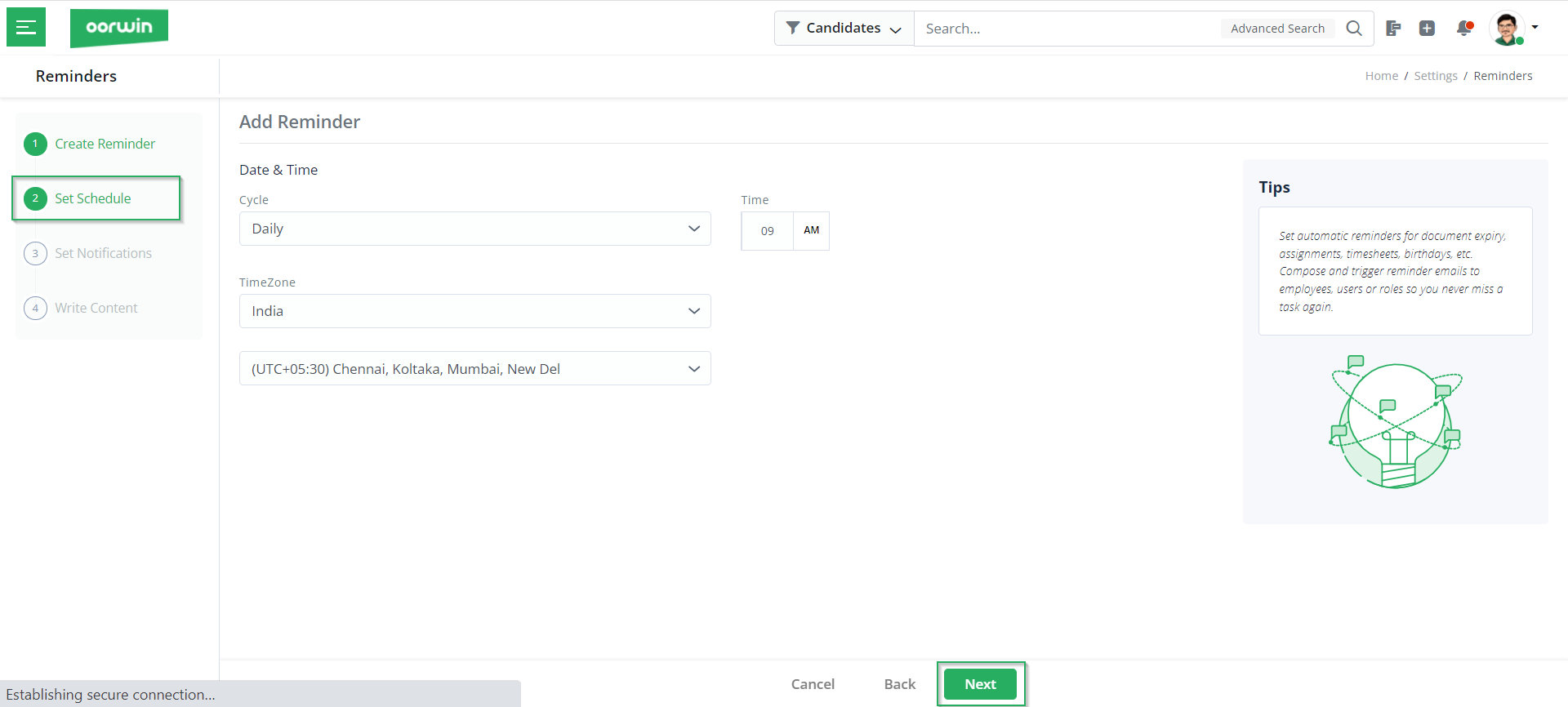 Furthermore, you have to set the notifications for whom you wish to notify. Then click on Next.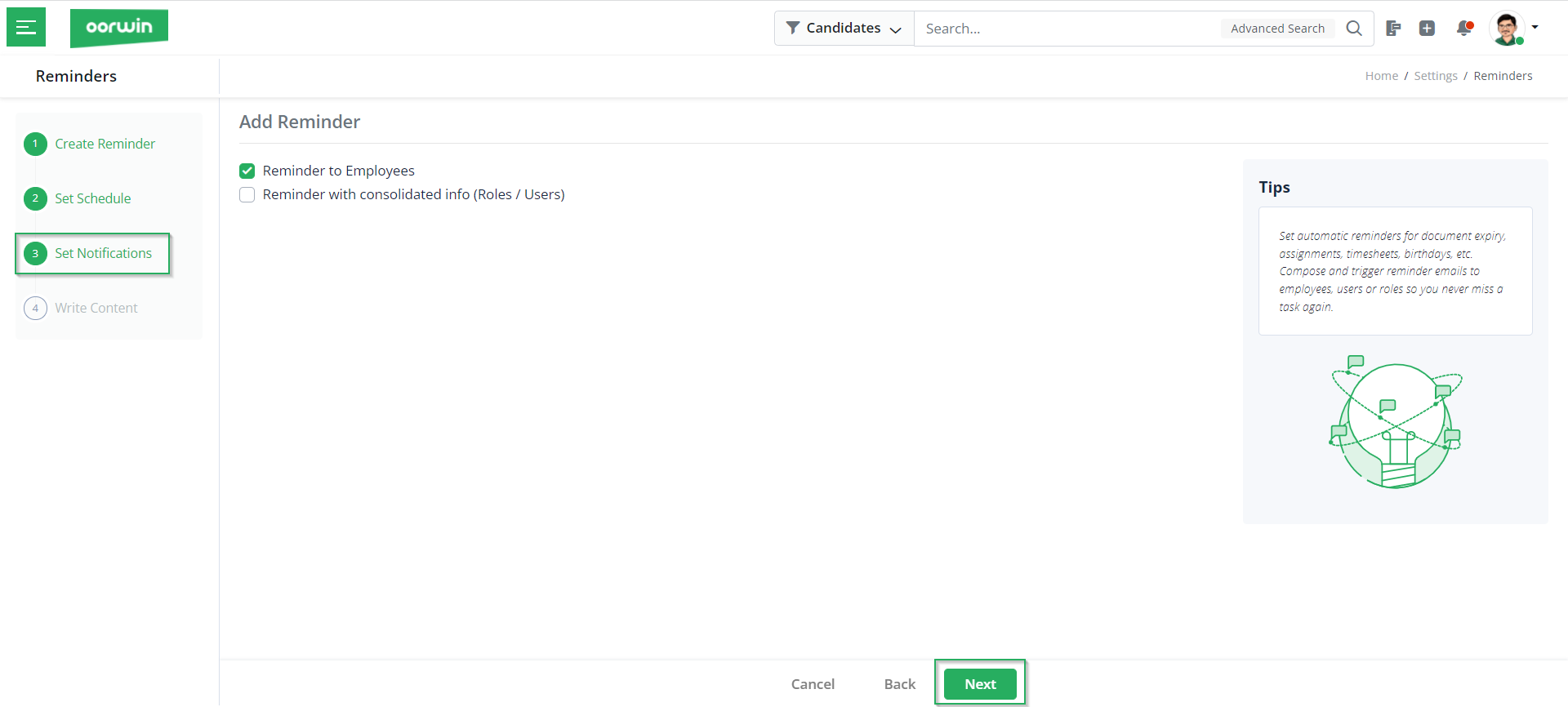 Finally, draft the message you wish to display in the reminders and click Save.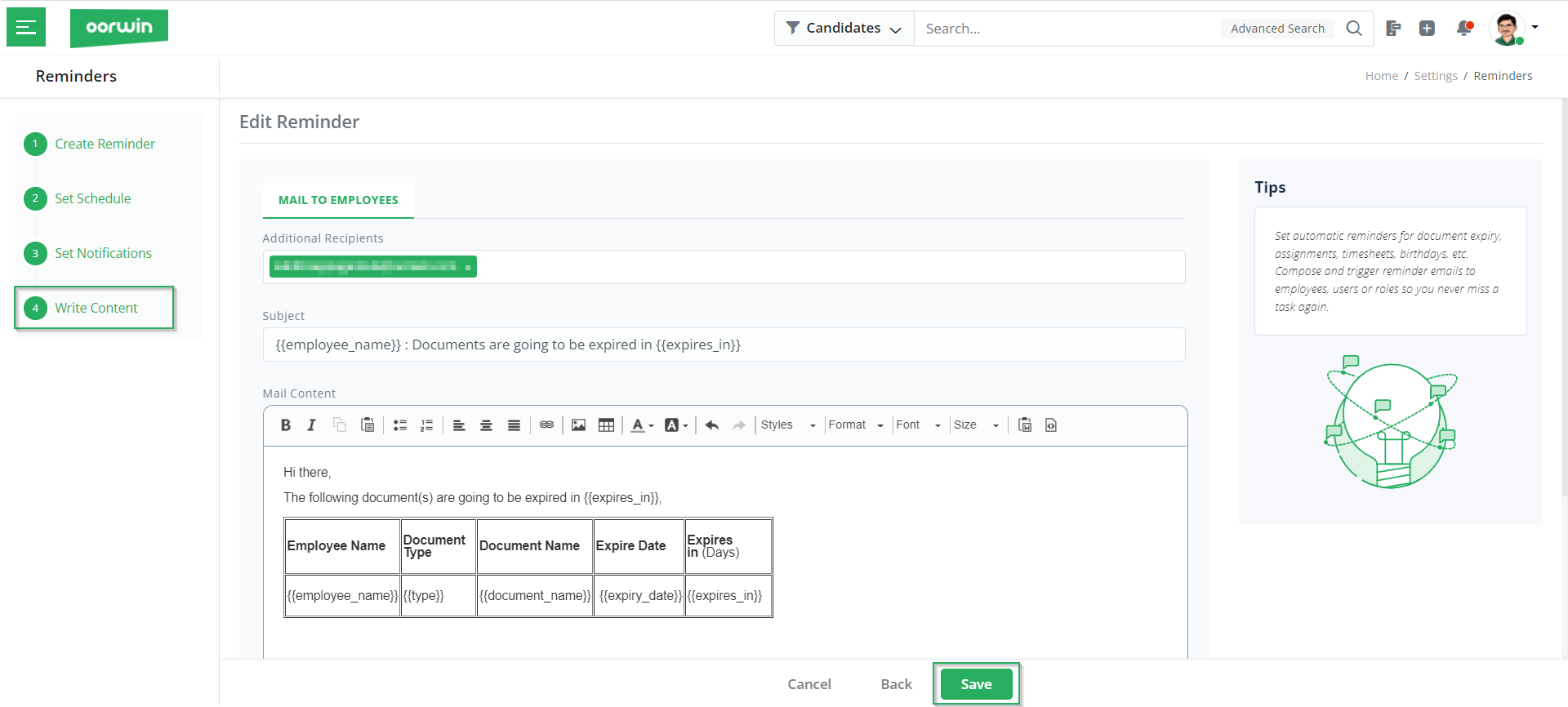 Once you click on Save, you will see the newly created reminder added to the list, as you can refer to below.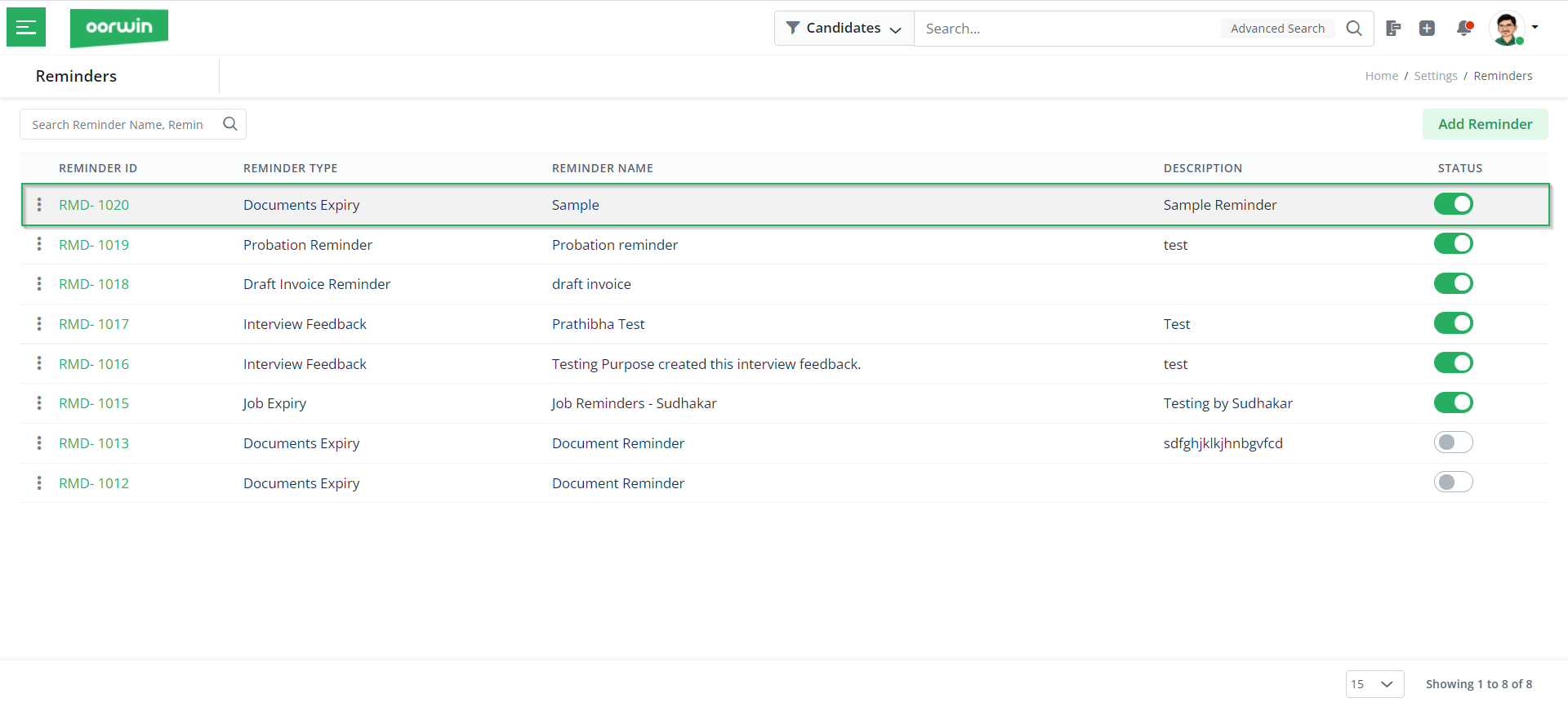 Edit/ Delete Reminders
Click on the three dots and choose Edit or Delete a reminder from the drop-down to edit or delete a reminder.  

Activate/Deactivate Reminders
You can activate or deactivate reminders by simply changing the status of the reminders from the status column. If you see the status in green color, it means the reminder is activated. Else, the reminder is deactivated.

With this, we come to an end to this article on creating reminders in Oorwin. If you are interested in knowing more about Oorwin's products, take a product tour today or contact us at +91-8977801805 / USA: +1877-766-7946 to talk to our product advisors.
Get the latest Oorwin releases, updates, success stories & industry news
delivered to your inbox.