Pre-Defined Templates
To use pre-defined templates, you just have to choose one of the items from the above screen, and click on the edit icon to add details. Then, click on Save.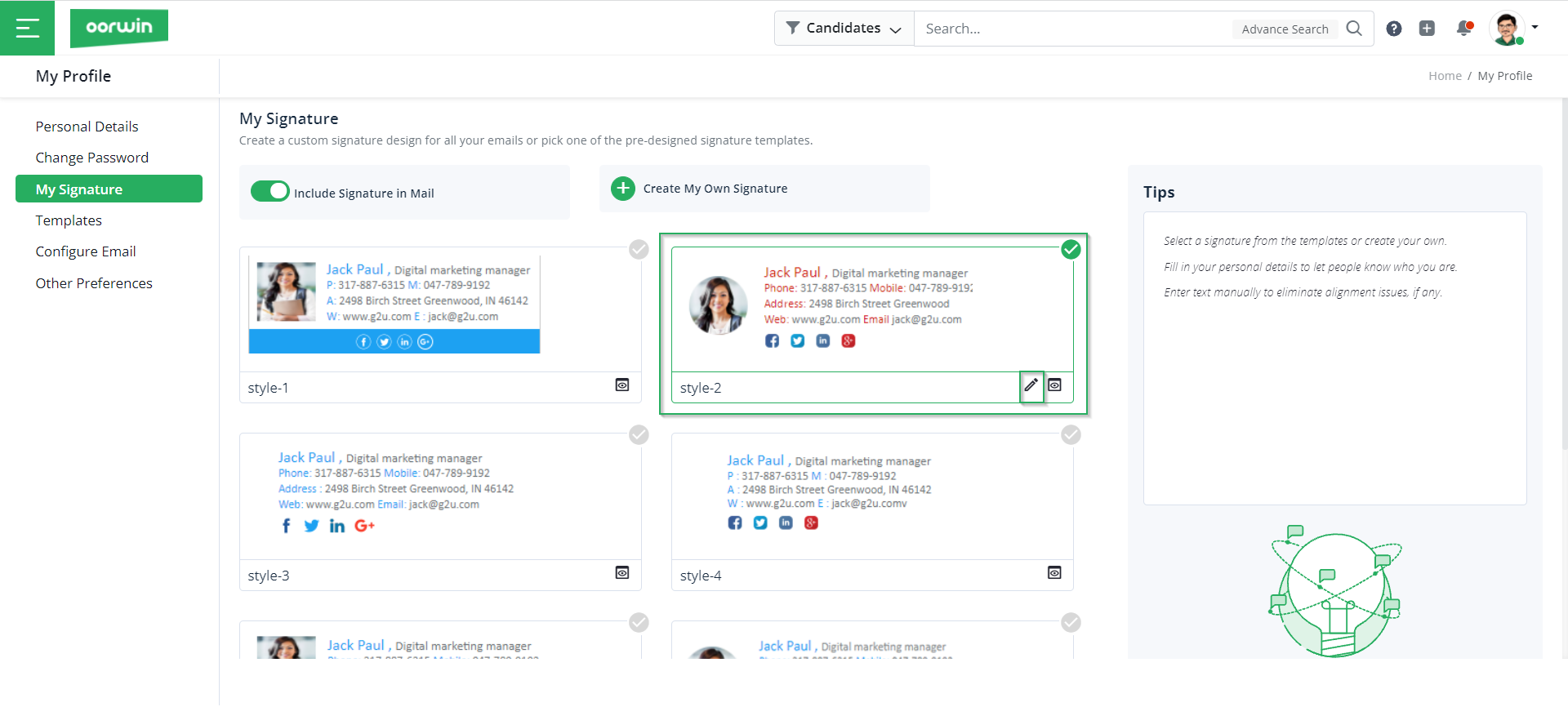 Finally, preview it using the Preview button.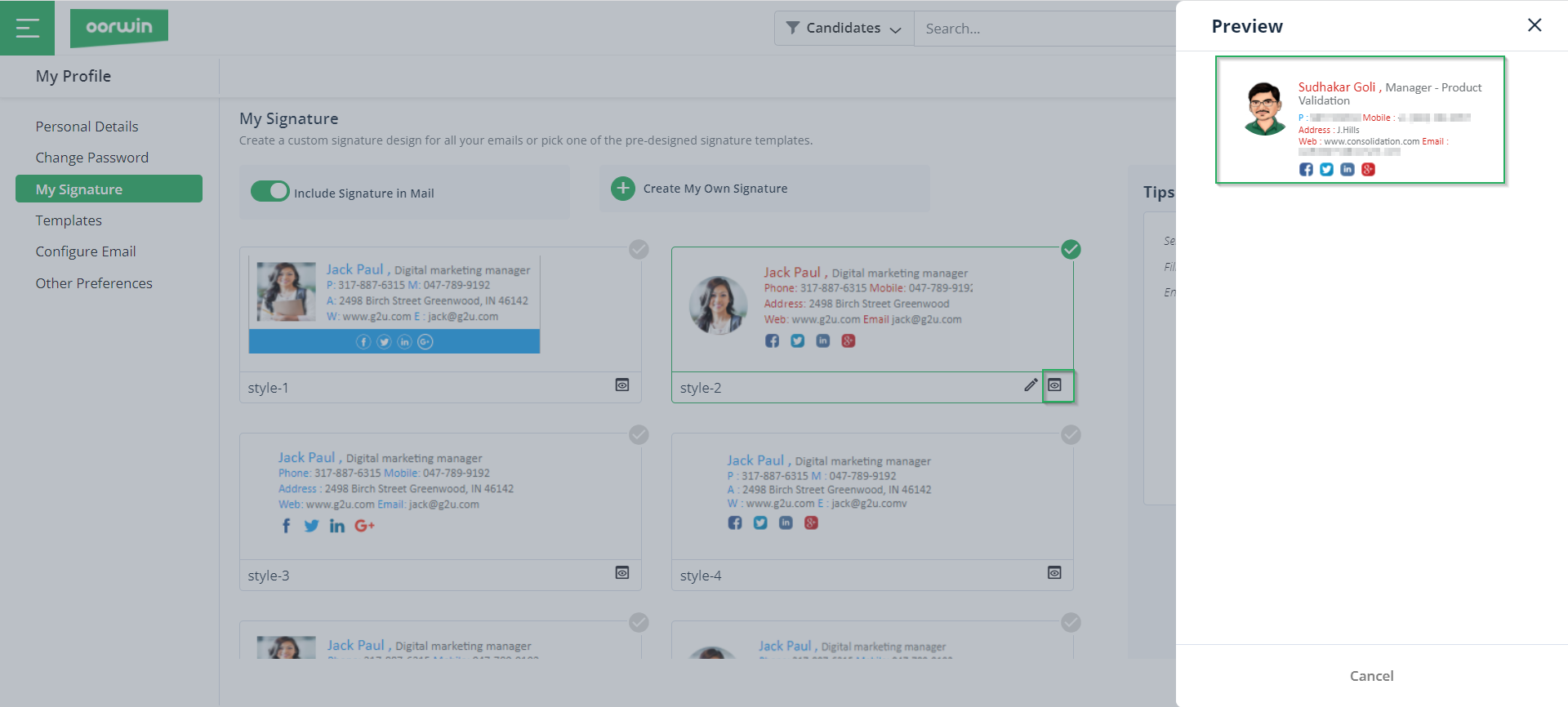 Customize Email Signatures
To customize email signatures, you have to click on Create my Own Signature as shown below.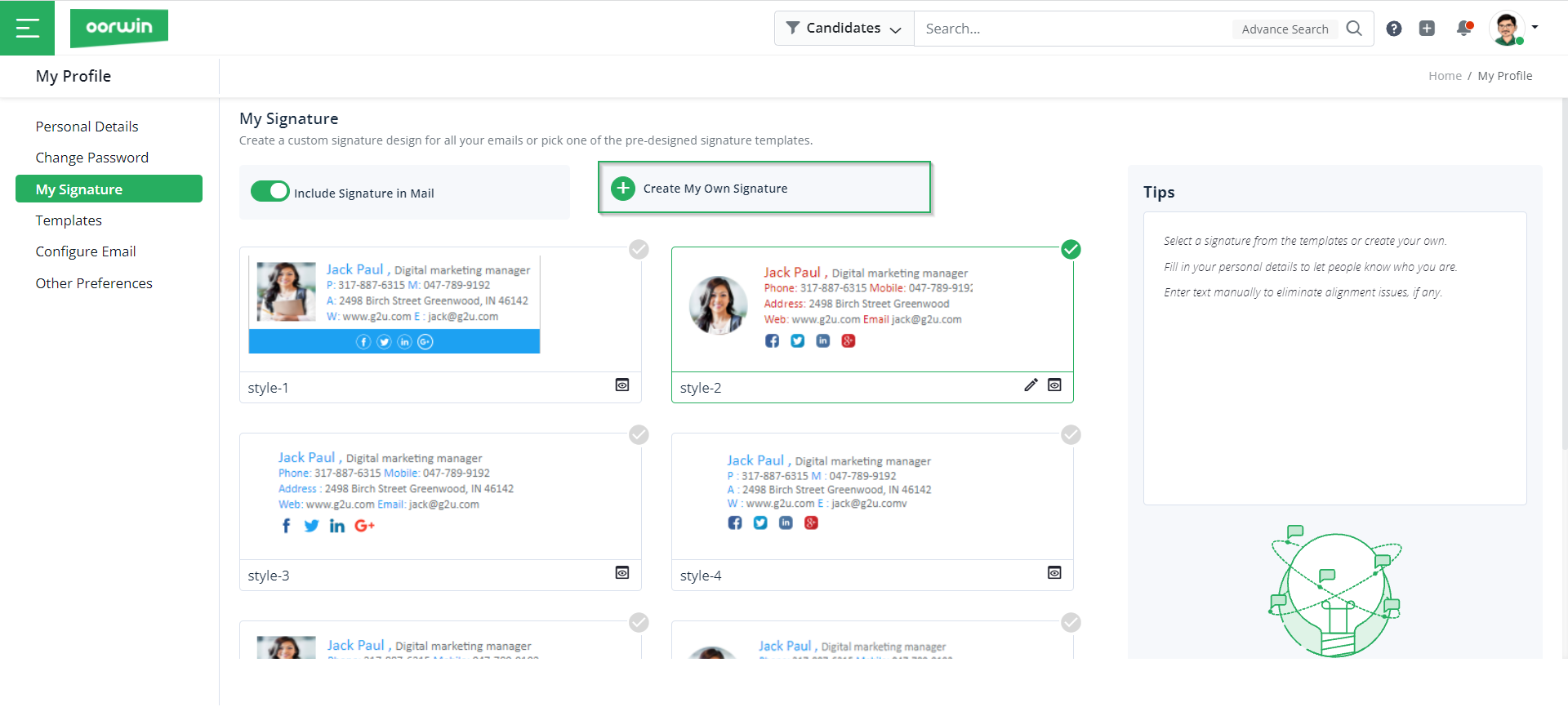 Then, you have to mention the template name, and style of the signature. Finally, click on Save.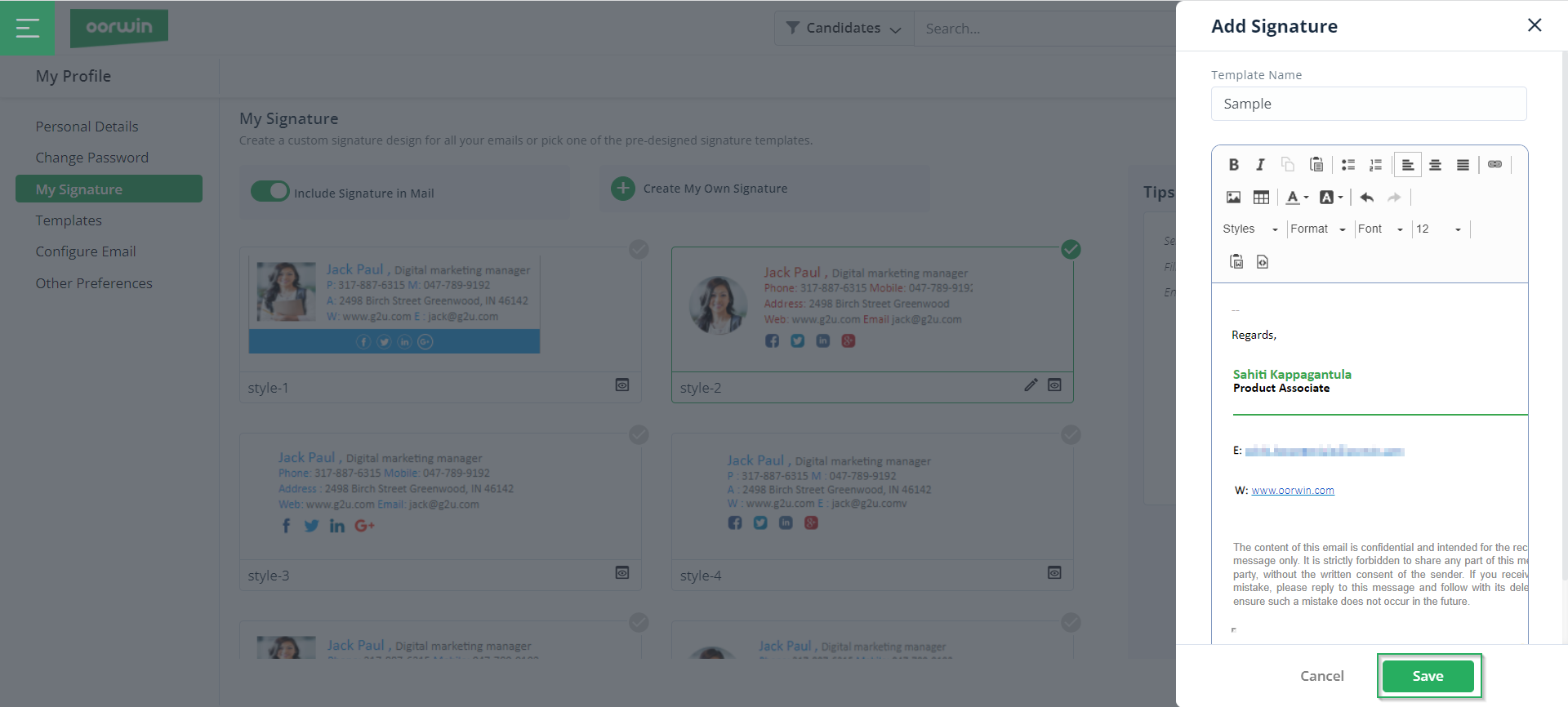 If you are interested to know more about Oorwin's products, take a product tour today or contact us on +91-8977801805 / USA: +1877-766-7946 to talk to our product advisors.