FOREWORD FROM THE CEO
The fallout from the COVID-19 pandemic has touched all lives and businesses across the globe and engendered one of the most challenging years in recent history.
First, there were widespread lockdowns and business closures as countries tried to control the spread of the disease. As a result, there were sudden and fundamental shifts in how many businesses operate. Then came rampant layoffs across multiple sectors and an unprecedented economic turmoil. However, no one could have predicted the sharp rebound of the financial markets and the uptick in business confidence indicators towards the close of the year.
In short, 2020 was one wild roller coaster ride and the staffing industry bore the brunt and felt the full effects of the fallout immediately and in full measure.
As we enter 2021 and the dust starts to settle, it is time to closely examine the emerging business scenario and the inherent implications for the staffing industry.
Who better to ask than the businesses themselves?
In this survey, we took a unique approach and examined how businesses that employ staffing agencies to fulfill their recruitment and human resources needs are coping with the changes.
The Staffing Buyers Survey 2021 report is designed to provide staffing companies with insights into their customers' changing expectations and all the emerging trends in staffing to look out for to help them plan and prepare for the future.
I hope you find the insights here informative and actionable.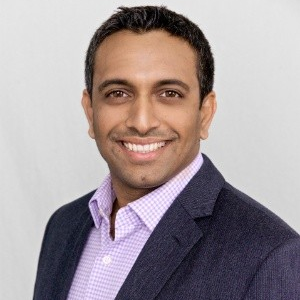 IMPACT OF THE
PANDEMIC
There's no surprise that overall business sentiment towards the pandemic and its effects has largely been negative or neutral.
However, the good news regarding the vaccine rollout at the start of the year and the eminent kickstarting of the global economy have proven to be very effective in lifting the general mood across the globe.
While nearly half of all the respondents unsurprisingly reported a negative business sentiment, over 28% of respondents were optimistic about seeing an improvement in the conditions in their home economies and in the global economy.
The fact remains that the challenges the pandemic unleashed are not going to disappear any time soon.
Overall business sentiment as we enter 2021
IMPACT OF THE PANDEMIC
MORE THAN 60% BUSINESSES REPORT FALL IN REVENUE
Year-over-year revenues of SMEs and large enterprises have largely dropped when compared to the year before the pandemic.
More than 63% of businesses reported a drop in revenue overall. Nearly 45% of businesses said their revenues dropped by less than 25% and over 20% of businesses reported a drop in revenue greater than 25%.
There were however a few businesses that saw an increase in revenue y-o-y in this difficult period with more than 11% of businesses saying their revenue actually increased.
IMPACT OF THE PANDEMIC
OVER 40% OF BUSINESSES FORCED TO CUT JOBS
The pandemic sparked a wave of job cuts across the globe and all sizes of organizations and different countries.
Nearly 43% of businesses said they were forced to cut jobs and just 40% said they did not cut any jobs due to the pandemic. Just over 11% of businesses said they were planning to reduce the number of employees in the future.
Interestingly, just over half of the businesses in the United States, around 51%, said they did not cut jobs. This means that the US job market did fairly well when compared to other markets.
Job cuts after the outbreak
IMPACT OF THE PANDEMIC
MAJORITY OF ENTERPRISES INCREASED VIDEO USAGE
Video has emerged as the singular, dominant technology that SMEs and large enterprises have increased their reliance on after the outbreak.
The proliferation of video communication platforms and the wide usage of video in promotions to an even wider online audience are just a few examples of why video has emerged as the one technology that supported businesses through these difficult times.
Other technologies that saw an increase in usage were data analytics (18%), AI and ML (10%), automation (15%), online marketing (14%) and VoIP (8%).
Technologies on the rise at enterprises
GOING REMOTE
Remote work has undeniably become a divisive issue over the last year. Love it or hate it, remote work is here to stay—in one form or another.
Our survey shows that there is a difference in how remote work affected small and medium enterprises (SMEs) and large enterprises. While a majority of SMEs said they saw a dip in productivity after shifting to remote work, most big enterprises and large companies reported an increase in productivity in the remote setting.
The survey also shows that employees have strong, and at times opposing, opinions about remote work. While some employees love saving time they'd spend commuting to work, others miss the social interactions and the synergy of working together.
GOING REMOTE
ALL EMPLOYEES WORKING REMOTELY AT 33% SMEs
Remote work has undeniably been a dominant challenge for all businesses—but even more so for SMEs.
In our survey, over 33% of SMEs said all their employees were working remotely. Over 39% said more than half their employees were working from home, and just over 8% said less than half their employees were working remotely.
Around 14% of SMEs bucked the trend and reported that they were not operating remotely.
Employees working remotely at SMEs
GOING REMOTE
OVER 30% ENTERPRISES ARE NOW FULLY REMOTE
A staggering 32% of enterprises said all their employees were working remotely and 47% said more than half their employees are working remotely.
Large technology-driven organizations are paving the way in this transformation. Twitter told its employees in May that they could work from home indefinitely. Facebook CEO Mark Zuckerberg followed suit and told most of its employees they could work remotely indefinitely.
A mere 4% of large enterprises said none of their employees were working from home.
The shift to remote work has huge implications for recruitment and workforce management as the needs of both businesses and employees are now drastically different.
Employees working remotely at enterprises
GOING REMOTE
MOST SMEs STRUGGLE IN REMOTE SETTING
A majority of SMEs reported a drop in productivity in the remote setting.
Around 44% of SMEs said remote work decreased productivity at their organizations. The reasons for this will only become clear as time passes but one thing is clear: SMEs struggled once the workforce went remote.
A slightly smaller percentage, just over 28%, reported increased productivity and about 23% said remote work did not affect productivity.
Change in productivity at SMEs after going remote
STAFFING BUYER
EXPECTATIONS
The staffing industry's candidates, buyers, and operations are all evolving quicker than ever. New technologies have changed expectations forever— for both clients and candidates.
Businesses now want to hire more people more quickly. They also want insights to make better-informed labor decisions than ever before. Plus they want help building strong employer brands.
It is therefore crucial that staffing businesses listen to their customers carefully, fully understand their unique needs, and offer customized solutions.
On the other hand, new recruitment and HR technologies that leverage artificial intelligence (AI) and machine learning to improve business outcomes are going to be the driving force behind success at staffing companies.
STAFFING BUYER EXPECTATIONS
OVER 75% SMEs FIND STAFFING FIRMS TO BE VERY USEFUL
Despite rapidly changing client expectations and with business models in a state of flux, staffing firms seem to have performed remarkably well.
Nearly 45% of SMEs said they had success using staffing companies over the last year while
over 34% said their best applicants came from staffing agencies. Just over 9% of SMEs said staffing agencies did not provide sufficient return on investment.
How useful were staffing agencies for SMEs
STAFFING BUYER EXPECTATIONS
45% ENTERPRISES REPORT SUCCESS WITH STAFFING FIRMS
Large enterprises reported having more success using staffing agencies when compared to SMEs.
Over 49% enterprises reported having success using staffing firms and nearly 34% said their best applicants and candidates came from staffing agencies. Around 6% of the enterprises said staffing agencies offered insufficient ROI.
The needs of large enterprises are vastly different from those of SMEs and staffing companies need to carefully tailor their services for their clients.
How useful were staffing agencies for enterprises
STAFFING BUYER EXPECTATIONS
32% OF HIRES AT SMEs ARE FOR IT & ENGINEERING JOBS
IT and engineering jobs are the most common roles that SMEs hire through staffing agencies. The trend is the same across geographies with IT & engineering jobs dominating the job market in India, US, and other countries alike.
Overall, almost 32% of all hires through staffing agencies were for IT and engineering roles. At 11%, human resources roles were the second most common hires across all regions followed by recruitment at 8%.
Hires at SMEs based on industry
STAFFING IN 2021
One fact is abundantly clear: Staffing is growing in complexity as client expectations change and work models continue to evolve right through 2021.
In response, staffing companies seem to have made technology their top priority by improving technology, launching online platforms, or fully digitizing human capital management.
It is also clear that artificial intelligence (AI) is shaking up the staffing industry and will continue to drastically transform numerous aspects of staffing in the coming year.
Staffing companies therefore need to be prepared for a volatile market for the next six months at least.
STAFFING IN 2021
FINDING QUALIFIED CANDIDATES REMAINS BIGGEST CHALLENGE
A staggering 34% of all businesses polled said finding qualified candidates was one of their biggest challenges.
Remote interviews and contactless onboarding were also a huge challenge with many businesses with 32% saying these were their biggest challenges.
Over 28% of businesses named skill shortage as their biggest challenge.
Employee engagement, time to hire, quality of hire, and employee satisfaction were among other challenges that businesses faced.
Top challenges businesses are facing
STAFFING IN 2021
67% COMPANIES TO INCREASE RECRUITMENT IN 2021
More than 67% companies polled said they planned to increase recruitment in 2021 as businesses start functioning at full capacity following the vaccine rollout.
Just 13% businesses said they weren't going to increase recruitment with another 19% saying they weren't sure.
Overall, more than half the companies polled said they planned to increase recruitment in 2021.
This is a positive trend for staffing businesses as they need to be prepared for a surge in demand in the coming months.
Businesses planning to increase recruitment in 2021
STAFFING IN 2021
INDIAN BUSINESSES ANXIOUS ABOUT REMOTE ONBOARDING
Over 35% businesses in India said remote interviews and onboarings were their biggest challenge compared to just 26% in the US.
While US businesses weren't as concerned by remote interviews and onboardings as their Indian counterparts, 6% more companies in the US said they were struggling to find qualified candidates.
Skill shortage was another big challenge with over 25% US businesses and over 29% Indian businesses saying they faced skill shortages.
Remote onboarding remains a challenge for
Indian businesses
This is a limited version of the report.
Fill out the form to download the full report.
Cover graphics courtesy CodePen.
ABOUT OORWIN
Oorwin is a cloud-based SaaS platform with an AI-powered and integrated ATS, CRM, and HRM designed for staffing companies. Oorwin is transforming the traditional practices in the staffing industry and has been ranked as the top recruitment and staffing software by G2.
Oorwin ATS helps recruiters find the best talent quickly with AI-powered capabilities for semantic search, candidate matching and ranking, and finding similar profiles. Oorwin also offers intelligent, automated resume/job parsing and harvesting along with single-click multi-channel candidate sourcing and 100+ integrations.
Oorwin CRM helps staffing companies boost sales and improve opportunity funneling with features like AI-powered deal closure probabilities, customizable workflows, accurate lead scoring, and intelligent sales forecasting.
Oorwin HRM is designed to delivers superior experiences for candidates, employees, and HR administrators. Oorwin HRM simplifies workforce lifecycle management with remote onboarding, easy exit management, digital signatures, timesheets, payroll, and more.
Visit our website to discover how Oorwin can help your business scale new heights.